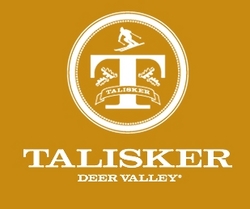 America's Top 100 Golf Communities.
Park City, UT (PRWEB) August 10, 2009
Talisker, a recognized leader in private membership clubs, was ranked eighth in Travel + Leisure Golf's "America's Top 100 Golf Communities." The annual list of where to live - and live well - appeared in the January/February 2009 issue. To be included is a prestigious honor in the industry. Talisker was ranked #8 this year, up from last year's #14 ranking. It is the only Utah community to rank in the top 25.
For consideration, communities must offer owners/members the opportunity for membership in an affiliated private golf club, and are rated in six categories. The categories, in order of importance are: golf amenity; residential architecture and style; location, including natural setting and proximity to cultural activities; management, service and programming options; non-golf amenities, such as a full service spa, equestrian center or marina; and environmental stewardship. This year the editors weighed residential asset value more heavily than years prior.
John C. Tolbert, Chief Sales, Marketing and Clubs Officer for Talisker, attributes these accolades to the vast expertise of the in-house and consulting teams. The teams have tremendous experience creating, designing and implementing unique and diverse member programs and refined amenities.
John went on to share, "Travel + Leisure Golf recognized that Talisker offers members more than an exceptional golf experience at the Tuhaye course (designed by PGA Tour champion, Mark O'Meara). Talisker offers a complete and luxurious lifestyle featuring an extensive array of year round activities within a remarkable club atmosphere for enjoyment by the entire family."
"At Talisker, families can experience hiking and mountain biking to fly-fishing on 7-1/2 private acres of the Weber River, kids programs, wake surfing, boating, rejuvenating spa treatments and so much more. Since Utah is home to the best snow on earth, Talisker members have access to unparalleled ski in, ski out access in the world-renowned Deer Valley® Resort. It is the breadth and scope of these dynamic programs and well-appointed amenities that makes Talisker a standard-setter."
Talisker Club members have unlimited access to all clubhouses and activities, regardless of which of the three communities they reside in. Members enjoy clubhouses designed by the most prestigious architects. One series of clubhouses at Tuhaye - called Talisker Club Park - was designed by Robert A.M. Stern Architects.
There are many places to dine -- at the many Talisker clubhouses or at mountain and golf course-side restaurants. The savory cuisine is masterfully prepared by expert chefs. The chefs prepare gourmet food for a variety of occasions, from a picnic basket to a casual backyard parties with friends and family.
"None of these luxuries would be possible without our Talisker Club members. I must acknowledge and thank them, for without them and their confidence in our vision, there would not be the magical experience known as Talisker Life," said Tolbert.
About Talisker and Talisker Club
Spanning more than 10,000 acres in the Wasatch mountain range, from the slopes of the Deer Valley® Resort to the valleys surrounding the Jordanelle Reservoir, Talisker has developed three of Park City's preeminent family-oriented residential communities - Tuhaye, Empire Pass and Red Cloud - united as one through Talisker Club, an exclusive private club.
Offering an unmatched array of amenities and recreational activities including seven private clubhouses and on-mountain facilities, world-class skiing, award-winning cuisine, championship golf designed by Mark O'Meara, state-of-the art spa and fitness centers, fly fishing, water sports, family-oriented programming and Wildstar Rangers kids program. Through ownership and membership, Talisker Club enables its residents to enjoy the finest Park City has to offer.
To learn more about deer valley homes and the Talisker lifestyle, see http://www.Talisker.com.
###