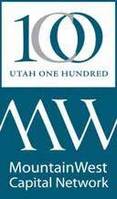 Salt Lake City, UT (Vocus) November 15, 2010
In its 16th year, the Mountain West Capital Network has named School Improvement Network the 43rd fastest growing company in Utah. The rank of the top 100 companies in Utah was released on October 21, 2010 at the Grand America Hotel in Salt Lake City, where Utah Governor Gary R. Herbert was the keynote speaker.
The average growth rate for companies ranked in the Utah One Hundred is nearly 1,000 percent. In this economy, that number is staggering. School Improvement Network (SINET) is honored to be ranked among these companies. As the creators of PD 360, the largest online , on-demand resource for educator professional development, and the largest community of over 600,000 educators, SINET continues to work at creating the most up-to-date and relevant content for educators everywhere. School Improvement Network set out to offer quality teacher professional development 20 years ago, and today that is still the driving force for the company.
Curtis Linton, School Improvement Network Vice President, said, "We are committed to giving teachers and educational leaders the learning resources they need to increase student achievement. Our library of award-winning video content expands continuously along with the number of topics and experts represented. This never-ceasing content growth strategy has helped grow our business as the market recognizes our platform as the industry leader in delivering training programs that drive student achievement. "
About School Improvement Network
Founded in 1991 by teachers, the School Improvement Network provides comprehensive, research-based professional development anytime, anywhere. As the home of The Video Journal of Education, PD 360, and the Learning 360 Framework, School Improvement Network resources focus on the most relevant topics, feature the top experts, and show educators how to put theory into practice. The School Improvement Network works with thousands of schools and districts in every state and around the world and has visited over 3,000 classrooms to document best practices in action. Learn more at http://www.schoolimprovement.com.
About PD 360 • Practical, Measurable, and Scalable
PD 360 is the leading on-demand professional learning resource for schools and districts. Over 600,000 verified educators subscribe to PD 360. Teachers, administrators, professional learning communities, coaches, mentors, instructional leaders, and paraprofessionals have available at their fingertips hundreds of indexed and searchable video segments that present real, best-practice classroom examples and feature respected education experts, such as Michael Fullan, Rick DuFour, Doug Reeves, Rick Stiggins, and many others. Educators can instantly find the help they need on nearly every topic, including differentiation, assessment, English language learners, leadership, and more. PD 360 can also be used to create a structured learning experience for an individual teacher, a PLC, or even an entire school. PD 360 bridges the gap between training and classroom implementation with job-embedded follow-up, tracking, and reflection tools. PD 360 gives educators access to an online community of teaching professionals that allows interaction and collaboration either within a district or across the United States and the world. PD 360 includes over 1,400 research-based video learning segments and is the most comprehensive web-based library of professional development resources available. See a demonstration at http://www.pd360.com.
About Utah One Hundred
The Utah 100 is determined by the percentage of revenue increases from 2005 through 2009. Top Revenue Growth winners have the largest dollar amount of revenue growth over the same five-year period. The Emerging Elite are selected from among companies with less than five, but more than two, years of operation that show significant promise for future success.
School Improvement Network, PD 360, The Video Journal of Education and their respective logos are trademarks of the School Improvement Network. All other trademarks and registered trademarks are the property of their respective owners.
Press Contact:
Duane Sprague
School Improvement Network
801-937-9233
duane(dot)sprague(at)schoolimprovement(dot)com
###