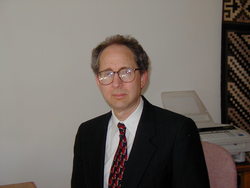 We had a case where we were investigating charges for a senior apartment community and discovered some water/sewage problems. The net result is we obtained a refund of $166,936 on the sewage costs in addition to a $13,293 water refund.
Novato, CA (PRWEB) February 24, 2009
Everyday the economic news is disheartening with massive job lay-offs and businesses shutting their doors. While many businesses are struggling just to survive, Auditek (http://www.auditek.net ), a utility auditing business in Novato, California is growing.
The reason is they offer a completely win/win proposition for businesses. Auditek identifies systematic overcharges and billing errors with utility and telecommunications' expenses, and if they don't find anything, there is no cost. (Their complete review includes gas, electric, water, sewage direct assessments and telecommunications' billings.) Their compensation is a sharing of savings. Obviously there is a strong incentive for them to find as much money as they can for their clients.
Auditek also reduces costs by finding areas to interpretation within the rules and regulations and negotiates a reduced pricing. Just as everyone pays a different fare when flying, it's the same with utility and telecommunications' costs.
For every rate a business customer is given, there are a multitude of sub-rates and then sub-rates within those sub-rates. It's something like the Russian dolls where you open one up and keep finding more hidden inside. The question is how can a business be expected to find what is right for them in this giant maze?
There's also the confusion from understanding utility and telecommunications' billings, which Mr. Lansburg describes as being, "nightmares to understand that read like ancient hieroglyphics."
One of the main reasons for Auditek's success is the staff that Mr. Lansburg has assembled. They include a former judge with a Public Utilities Commission, a senior fraud investigator for 30 years with a major utility company, and energy engineers and telecommunications' specialists all with a minimum of 20 years experience.
Mr. Lansburg says, "All our analysts are consummate professionals at what they do, and they've been doing it a long time. I'm extremely proud of everyone."
In fact, Auditek has recently been hiring, and with the job market being so bad, this has enabled Auditek to select only the best of the best.
Robert cited one case to illustrate how they work. "We had a case where we were investigating charges for a senior apartment community and discovered some water/sewage problems. The net result is we obtained a refund of $166,936 on the sewage costs in addition to a $13,293 water refund."
"What made this so remarkable were the negotiating skills on the part of the analyst as he worked with the city where this property was located. Cities are in the midst of a real financial melt-down, so they obviously weren't just going to write a check and think nothing of it. The analyst had to go through five different people and get each of them to approve this. The process took 9 months to do so."
"Any other utility auditing company would have just taken the first offer or second offer the city gave them and that would have been it. In the end, they might have obtained 10% of what we did."
Telecommunications is another area where apart from the huge number of mistakes, the pricing is so deceptive. Robert says, "For awhile I remember hearing every high tech company saying how they were getting better pricing than Intel. It wasn't just one or two companies, but they were all parroting the same line. It was obvious they were drinking whatever kool-aid the telecom giants were selling."
Auditek uses people who have worked for the telecom giants and understand how their game is played and exactly what they are doing. As best, businesses negotiate their telecommunications' pricing every year, or more often every 2 years. The people they are talking with do it every day, and unlike buying a car where so much pricing is available over the internet, it's really more guesswork with the telecommunications industry.
The result of Auditek's insider knowledge is a high success rate in finding savings and the reason they can work on a contingency basis. "We know we'll find savings on utility costs more than 80% of the time, and with telecommunications' costs it's about 100%. Even if a business is absolutely convinced everything is okay, the odds are they're still overpaying. Besides, it doesn't cost a dime to find out."
With prices only continuing to go up for energy costs and phone bills becoming more impossible to understand, "People are now saying, 'How quickly can you get started?' and 'How fast can we start saving money.'"
Contact: Robert Lansburg, (415) 354-6140, extension 50 or bobl (at) auditek (dot) net
Auditek, 28 Santa Maria Drive, #101, Novato, CA 94947
http://www.auditek.net
# # #