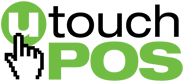 Edina, Minnesota (PRWEB) May 02, 2013
uTouchPOS, a leading provider of Point-of-Sale and merchant solutions, today announced the availability of its software integration with VeriFone's PAYware Connect, a highly configurable web-based payment gateway service that enables credit and debit payments to be processed from any computer with an Internet connection.
PAYware Connect, a web-based, totally secure, payment gateway is simple to manage and provides consolidated transactions, settlement and management reports through a single portal.
"We recognize that state-of-the-art Point-of-Sale solutions with the ability to securely manage payment transactions can play an increasingly important role particularly for small businesses to offer faster payment processing which can help merchants boost customer service and increase their sales," said Valerie Brodie, EVP Marketing, Operations and Strategic Partnerships.
uTouchPOS software integration to PAYware Connect currently supports merchant services provided by FirstData. For more information, visit http://www.utouchpos.com.