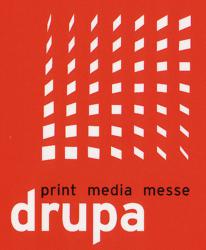 Hillsboro, Oregon (PRWEB) April 12, 2012
Drupa 2012, to be held this year in Dusseldorf, Germany from May 3rd to May 16th, shows the worldwide acceptance of UV LED curing solutions in the printing industry. The Phoseon exhibit will display new and exciting products that utilize patented Semiconductor Light Matrix (SLM)™ technology for UV curing.
The following are printing exhibits at Drupa that include Phoseon's technology and products:

Amica Systems (Hall 9, A46) will display the TL2024 UV LED Digital Inkjet Printer in the Phoseon Technology stand.
Ardeje (Hall 6, C75-3) will display the Ardeje A1000TM Printer with UV LED products.
Atlantic Zeiser (Hall 11, C56) will demonstrate the Persoline 4C-GAMMA inkjet digital printer with UV LED technology.
Heidelberg (Hall 1, A1-8 & Hall 2 B56), will display the Heidelberg Linoprint L (formerly CSAT iTS6oo) digital packaging printer with UV LED technology.
Durst (Hall 6, B39 & C60) will exhibit the latest addition to its UV inkjet range of label presses, the Tau 330, which is targeting the short-run label production market.
EFI (Hall 5, C01) will run demonstrations of its wide format EFI VUTEk GS3250LX printer and EFI Jetrion 4900 digital label press.
FFEI (Hall 5, C18) will be demonstrating a Caslon digital inkjet press with a new digital spot color unit printing white ink.
Graph-Tech (Hall 9, C06) will be displaying an inkjet digital printer integrated in 430 XFlex flexo press in the OMET stand (Hall 3, H90).
INX International Ink Co. (Hall 3, A50) will display its NW140 UV Digital Narrow Web Press, which features Xaar 1001 inkjet print heads and UV LED curing lamps from Phoseon.
JetSet Industrial Inkjet Systems (Hall 3, A50 / INX stand) will showcase BlackBOX X-Series with single pass printing with UV LED curing lamps from Phoseon.
KBA (Hall 16, C47-1) will exhibit a technology demonstration of the Rapida 106 Sheetfed Litho Press on display enabled by Phoseon's UV LED curing technology.
Stork Prints (Hall 3, E70) will demonstrate the DSI® digital label printer with UV LED technology.
While bringing the three-tiered benefits of UV LED curing (economic savings, environmentally friendly, and new systems capability), Phoseon's products add additional capability with high performance, maximum UV energy, and outstanding reliability for customer's tough curing environments.
About Phoseon Technology
Phoseon Technology is a world leader in providing UV LED solutions for commercial and industrial applications. Phoseon's products deliver maximum UV energy, high performance, and real-world reliability for UV LED curing of inks, coatings and adhesives. The Company provides worldwide sales and support capabilities and can be reached at http://www.phoseon.com.