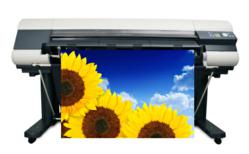 Hillsboro, Oregon (PRWEB) January 31, 2013
Phoseon Technology will speak at the 65th Annual Technical Conference held by Technical Association of the Graphic Arts, February 3-6, at the Portland Marriott Hotel Downtown Waterfront in Portland, Oregon. The conference is the premier conference for the technical side of the graphic arts industry.
Product Marketing Manager Richa Anand, Ph.D., will present a paper entitled "UV LED Technology Emerges in the Graphic Arts World" on February 5. The full conference schedule can be accessed on the official conference website at http://www.taga.org/atc.
The UV LED curing process has been in use in the printing industry for more than thirty years. LED curing technology for UV printers is rapidly replacing older technology with compelling advantages of better economics, system capabilities, and environmental benefits. Phoseon's UV LED curing technology is ideal for the UV curing of inks in digital inkjet, screen, flexographic and other printing processes.
About Phoseon Technology
Phoseon Technology is a world leader in providing UV LED solutions for commercial and industrial applications. Phoseon's products deliver maximum UV energy, high performance, and real-world reliability for UV LED curing of inks, coatings and adhesives. The Company provides worldwide sales and support capabilities and can be reached at http://www.phoseon.com.