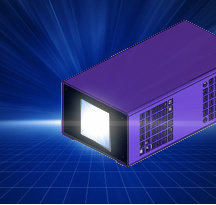 Hillsboro, OR (PRWEB) March 8, 2010
Printing South China / Sino Label 2010 in Guangzhou from March 9th-11th will see the continuing evolution of UV-LED curing technology from Phoseon for UV printing applications. The Phoseon Technology exhibit (Stand 5411) will highlight Phoseon's large range of air cooled and water cooled UV-LED systems designed to be capable of curing in a wide range of UV printing applications. The exhibit will also include a live demonstration of Phoseon's UV-LED curing systems on a single pass piezo printhead UV inkjet system.
Phoseon's UV-LED based curing products are available as a capable and cost effective alternative to existing traditional UV curing systems using mercury vapor lamp technology and all include Phoseon's patented SLM™ technology that allows for maximum UV performance.
Phoseon's patented Semiconductor Light Matrix (SLM™) technology combines a dense array of light emitting semiconductor devices (UV-LED), with high tech micro optics and micro cooling in a cost-effective MOEMS (micro opto electro-mechanical system) package. Phoseon's solutions have significant advantages in energy usage, reduced heat load to the substrate, smaller equipment footprint and a true earth friendly "cleantech" solution that does not require the use of mercury and produces no ozone. These advantages, and others, are all available at comparable cost of ownership to existing solutions.
In addition to a line of standard UV-LED based curing products, Phoseon also offers a wide variety of custom OEM or private label solutions based on specific project requirements. Phoseon can customize their products into a wide range of shapes and sizes to accommodate diverse UV curing applications.
About Phoseon Technology
Phoseon Technology is the world leader in UV-LED curing solutions for a variety of UV curing applications. Primary applications in the printing industry are for curing and drying of UV inkjet inks for high speed single-pass inkjet printing machines and for high-speed wide-format roll or flatbed systems utilizing piezo drop-on-demand inkjet heads. Other applications include UV curing for coding and marking system as well as Screen, Flexographic and Offset/Sheeted printing systems. Phoseon's UV-LED curing products are based on patented Semiconductor Light Matrix (SLM)™ technology. SLM sources provide purer light with less wasted energy and longer useful life than traditional gas discharge and microwave ultra violet lamp-based sources. With SLM technology, OEMs can manufacture the environmentally cleanest, coolest operating, and most efficient UV-based systems commercially available. For more information please visit http://www.phoseon.com.
# # #