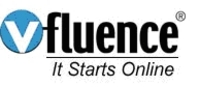 The demographic splits are intriguing. When we delve further into search intent, it's clear that a significant degree of Governor Palin's online search interest relates to people looking for photos and multi-media
San Diego, CA (PRWEB) October 14, 2008
Republican vice presidential hopeful Sarah Palin has been described as a game-changer for the presidential campaign -- and that appears to be true judging from how the Alaskan governor dominates online search interest for candidates in the upcoming presidential election, according to the recent v-Fluence Interactive presidential campaign candidate search language study.
Palin draws nearly four times more search volume than her running mate, Republican presidential candidate, John McCain, and twice as much as the pair's chief rival, Senator Barack Obama, according to a v-Fluence Interactive study of the most often-used search language related to presidential candidates. (See Chart A)
"Governor Palin's place on the Republican ticket has spurred significant interest in her as a candidate," says Jay Byrne, v-Fluence president. "This interest may not translate to support; however, it presents opportunities for both sides seeking to capture those interested in Palin-specific content online."
The study also shows that Governor Palin draws the greatest amount of searches by men -- 60 percent of the searches relating to her came from men, while 40 percent came from women. By contrast, searches related to Senator McCain run 48 percent male, and 52 percent female. Searches for Senator Obama, meanwhile, came mostly from women -- 54 percent, compared to 46 percent from men.
"The demographic splits are intriguing. When we delve further into search intent, it's clear that a significant degree of Governor Palin's online search interest relates to people looking for photos and multi-media," Byrne says. For example, v-Fluence's study found that four of the top 10 search terms relating to Governor Palin seek pictures or photos.
Another key finding: Online search interest does not connect the candidates to any significant degree with specific issues. Across all four presidential and vice presidential candidates, the most commonly used search terms do not associate with a given issue, such as the economy, healthcare or jobs. (See Chart B)
"These findings appear to affirm what pundits have been saying--while the public may care about specific issues, the vast majority of the online public appears to be more interested in candidate personalities," Byrne says. Other study findings show that searches on candidates' family members and their biographies support this observation.
The v-Fluence study also shows that Democratic vice presidential candidate, Senator Joe Biden, draws the least amount of search interest among the four candidates in the current campaign.
About the study:
The v-Fluence Interactive presidential campaign candidate search language study is part of an ongoing review of online search interest as the presidential campaign enters its final weeks. The study data were drawn from online searches that occurred between October 1 and October 7, 2008. v-Fluence uses its proprietary Search Language Analysis tools to cull the most relevant and frequently used terms that relate to each candidate--including misspellings and other variations--across the top three search engines (Google, Yahoo! and MSN).
About v-Fluence Interactive:
With locations in San Diego, St. Louis, Chicago, New York and Washington, DC, v-Fluence has been ranked as one of the fastest growing private companies in America by Inc. Magazine. v-Fluence provides major brands and organizations the online analytics, strategy development and execution support they need to be measurably successful on the Web. For more on the company, visit http://www.v-fluence.com/home/about-us.html.
Contact:
Lance Helgeson
v-Fluence Interactive
(877) 835-8362 ext. 2032
lance.helgeson @ v-fluence.com
http://www.v-fluence.com/
###