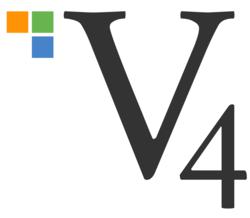 Together we want build the most innovative digital team from East Anglia.
Suffolk, UK (PRWEB UK) 10 May 2012
"Over the last six months we have been working with Katherine and Jamie to position the company to take advantage of cloud based, API driven technologies for our clients" he said.
"We see this as a natural progression of our experience in web design and development and we have already delivered a number of innovative projects together. The investment will be used to create a digital lab to enable our team to get hands-on with both emerging technologies and emerging data sources to develop ground-breaking work."
Commenting on the deal, Digital veteran Jamie Riddell said, " having a website is just the starting point for any digital strategy. Consumers increasingly want to engage with brands on their mobile phone, tablet and television. They also want a richer and more social interaction. In V4, we saw the skills and talent to deliver such multi-platform experiences. We are already working with them on a number of projects and have been impressed with their vision. "
Andy Merrill added, "Jamie and Katherine have a proven track record in building successful digital companies. Their Ipswich digital marketing agency Cheeze Ltd was recognized as being in the top ten in the UK before being acquired by DMG in 2007. They have been working with us as consultants and clients so I know that their investment brings with it great experience to draw upon. Together we want build the most innovative digital team from East Anglia"
About V4 Technical
Founded in 2004 by Andrew and Karen Merrill, V4 delivers elegant software solutions to a diverse client portfolio. The company is currently based in Woodbridge. They design and develop web & mobile applications, websites, online stores and social media tools.
About Katherine Riddell
With over 30 years of direct marketing experience, Katherine is a business consultant and angel investor who helps digital businesses grow through strategy and innovation. In 1999, she co founded Ipswich based, digital media agency Cheeze Ltd with partner Jamie Riddell. Over the next eight years they grew it's annual billings to £12 million before selling it to DMG plc in 2007. She is also a co-founder of Digital Tomorrow Today Ltd and a Director of the independent paid search auditor, Unscrambled.
About Jamie Riddell
Jamie has been at the forefront of digital innovation for the past 20 years first building his reputation in London agencies. As one of the founders of Cheeze Ltd, he was recognized as an industry leader in the understanding of the digital future and its impact on brands and marketing. Working with V4 Jamie has launched BirdSong: Social Media Reconnaissance.
Since 2010, Jamie has been active in growing his marketing consultancy, Digital Tomorrow Today, writing for publications including TheNextWeb, IDM International and the East Anglian Daily Times and advising the National Media Museum. Jamie is also an angel investor in digital startups.