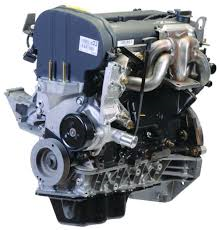 The CD2 platform sport utility vehicles produced by Ford are known globally for engine power and smart technology for fuel delivery
Orlando, FL (PRWEB) August 27, 2015
The Escape SUV series produced by Ford Motor Company is known for helping to promote the Duratec motor technology in the North American market. The Got Engines company specializes in used V6 inventory and has made changes to its web pricing for select models this year. All V6 Ford Escape engines will receive a new price point for orders placed online. Details concerning this change can be found at http://www.gotengines.com/blog/ford-engines/ford-escape-engines.
The special price point for every order placed this year will apply to several editions of the 6-cylinder motors. The 2008 to 2014 model years are supported at the Got Engines company. The 2.0, 2.3, 2.5 and 3.0 Duratec editions are now reflecting sale prices for all remaining inventory in stock. Both the Escape and Mercury Mariner now use the same versions of Duratec motors.
"The CD2 platform sport utility vehicles produced by Ford are known globally for engine power and smart technology for fuel delivery," one source from the Got Engines company said.
The change in price structures for the used condition SUV motors in the Ford inventory will not apply to subsidiary brands. The Got Engines company has verified that the units in stock have been tested to work with the G5M and CD4E transmissions found in most mid 2000 produced Ford Escape and Mariner motor vehicles.
"We will continue to support the lower price point for V6 blocks in stock through the rest of this fiscal year," said the source.
People who plan to utilize the Got Engines website as a point of research for stock levels or current sale pricing can also call the support number at 1-866-320-1065 to receive information offline.
About GotEngines.com
The GotEngines.com company is currently providing a broad inventory of gasoline and diesel automotive engines that have been acquired as second hand editions from suppliers nationally. The GotEngines.com company first launched its web portal in 2007 and is now a top source utilized by body shops, mechanics and regular consumers to find authentic replacement motors for sale.