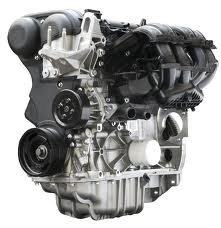 The UsedEngines.co company is now providing a discount for its V8 engine for sale inventory in the Ford division.
Danbury, Connecticut (PRWEB) February 05, 2013
The V8 engine is a size that helped to pioneer automotive manufacturing. The large size of these units has helped vehicle owners using these motors to get the highest horsepower and torque possible. The UsedEngines.co company is now providing a discount for its V8 engine for sale inventory in the Ford division of its warehouse. These apply to the pickup truck, SUV and van series to ensure all customers can benefit from the low price offer. More information can be found online at http://usedengines.co.
The V8 small-block engine was created by General Motors in the 1950s and helped transform the way that modern automobile engineering was conducted. It was the launch of this edition that provided the technologies that were expanded upon by other automakers.
The preowned engine industry for buyers involves purchasing motors that were once used in a vehicle in hopes of installing a lower mileage replacement. The inventory now carried and supplied to customers online includes the lowest engine mileage possible when considering the age a preowned motor.
The recent changes at the UsedEngines.co company have made it possible for customers to receive pricing without support staff assistance. This upgrade is now provided in the form of a technologically advanced website price quote system. It is this new system that holds the complete warehouse inventory numbers, pricing and warranty term information.
This new system can be accessed before phone calls to support staff are made. This is one measure that is now underway to provide much faster pricing for customized engine installation requests.
The discounted V8 motor inventory in the Ford lineup is in response to a recent change in the Ford shipping policy. Since these motors are larger than standard sizes, the costs charged by freight companies can be higher depending on the retailer. The new policy announced late last month is helping to eliminate the high costs of shipping a V8 series motor. All of the Ford inventory is now eligible for this no cost freight program.
This move is expected to create an even better value for engine replacement companies and truck owners depending on discounts to reduce installation expenses. The new report can be read at http://www.prweb.com/releases/ford-v8-engines/used-engines-sale/prweb10357705.htm.
New discount price measures and changes to existing company policies are expected to be announced through the course of this year. New inventory is acquired on a daily basis and what is not currently found for sale can typically be acquired with a phone call to the UsedEngines.co support staff.
About Used Engines Co.
The Used Engines Co. supplies I4, V6, V8, V10, V12 and diesel motors from its individually owned company warehouse. A complete team of professionals handles the acquisition, sales, shipments and warranty services that are now in place. As a trade industry seller, this company supplies motors to dealerships, mechanics and warranty companies in addition to sales made to the general public. The Used Engines Co. provides a source online for all buyers to benefit from price reduction programs and shipment incentives that are exclusive to this company.