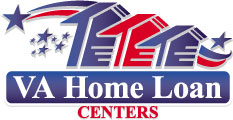 This change, while unfortunate, is necessary in our commitment to provide veterans exceptional customer service
San Diego, CA (PRWEB) April 17, 2012
VA Home Loan Centers, the trusted provider of VA loan services for active duty military, veterans and their families, announced today that effective April 17th, VA Home Loan Centers will implement fee increases for the processing of condominium ID submissions.
VA Home Loan Centers announced that as of April 17th, 2012, the fee charged for document collection, processing and approval of an individual VA condo ID submission will increase from $799.00 to $995.00. Although the service is not required, the approval is necessary to purchase or refinance any condo property not currently registered as eligible for the VA home loan guarantee.
The continued pace of economic recovery has sparked increased interest in federal home loan programs. A result of growing demand for VA loans is a marked uptick in the need for this particular service. In the last 24 months, VA HLC requests for new VA Home Loan applications have more than doubled. Concurrently, requests for VA HLC Expedited VA condo ID processing have experienced a substantial increase. Future demand is expected to grow at an even faster pace.
"Due to a variety of economic factors, the VA Home Loan Centers processing fee previously being charged is not adequate given the amount of resources currently allocated to this service," according to Philip Georgiades, Chief Loan Steward of VA Home Loan Centers. "This change, while unfortunate, is necessary in our commitment to provide veterans exceptional customer service."
VA Home Loan Centers remains committed to providing low and no cost assistance and representation to America's military families.
Borrowers who apply for veterans home loans directly through VA Home Loan Centers are still eligible to receive a waiver of the processing fee in the event the condominium they wish to purchase does not currently have Veterans Administration approval. VA Home Loan Centers strongly urges all those exploring VA home loans for the purchase or refinancing of a condominium not currently approved by the United States Department of Veterans Affairs to request a VA HLC waiver.
More about VA Home Loan Centers (also available at http://www.vahomeloancenters.org):
VA Home Loan Centers is a leading provider of VA loan applications, assistance, and real estate representation. VA Home Loan Centers provides comprehensive services including: VA Loan short sale assistance, home buyer and home owner grants, buyer and seller fiduciary assistance, VA home loan application processing and a large variety of other services related to home financing for active duty military families, former service personnel and veterans. To apply for VA home loan, complete the VA Home Loan Application or call 888-573-4496 and access option 1. To obtain more information about eligibility for VA loans qualifications and rules call 888-573-4496 and access option 2.