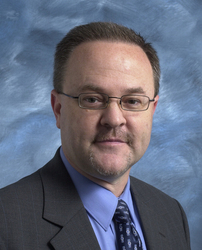 We're excited to have someone with David Cord's expertise and experience to join our management team
Baltimore, Md. (Vocus) July 28, 2010
David P. Cord has been appointed as the associate director for finance for the VA Maryland Health Care System effective Aug. 1, 2010. Prior to his appointment, Cord served as the associate director at the VA Medical Center in Wilmington, Del.
As the associate director for finance, Cord is responsible for the VA Maryland Health Care System's annual budget of approximately $460 million. Additionally, he oversees the day-to-day operations of Finance and Accounting, Human Resources Management, Canteen and Medical Administrative Services, as well as the Medical Cost Collection Fund and Decision Support Offices for the health care system. His principal area of responsibility includes planning, coordinating and evaluating the operations of these services.
"We're excited to have someone with David Cord's expertise and experience to join our management team," said Dennis H. Smith, director of the VA Maryland Health Care System. "He will be a great resource as we develop new strategies and programs to better serve the needs of Maryland's Veterans in the coming years."
Cord's scope of responsibility encompasses supporting VA Maryland Health Care System facilities throughout the state, including the Baltimore and Perry Point VA Medical Centers, the Loch Raven VA Community Living & Rehabilitation Center and five community based outpatient clinics in Cambridge, Fort Howard, Glen Burnie, Loch Raven and Pocomoke City. He also serves as the site manager for the Perry Point VA Medical Center and is responsible for resource management and strategic planning for the health care system.
Prior to his appointment as the associate director at Wilmington in Oct. 2008, Cord served as the Human Resources officer at the Butler VA Medical Center in Pennsylvania beginning in May 2007. He spent the first six years of his VA career at the VA Pittsburgh Health Care System, where he held several positions including supervisor of Employee/Labor Relations and assistant Human Resources officer. During his VA career, Cord has been active with numerous national groups designing and teaching courses on employee and labor relations.
Before coming to VA, Cord spent over five years on active duty in the United States Air Force where he served as a JAG officer responsible for prosecuting court-martials.
Cord earned undergraduate degrees in both English Literature and Psychology from the University of Pittsburgh in 1986 and received his Juris Doctor degree from Duquesne University School of Law in 1990. He clerked for the Superior Court of Pennsylvania for several years before receiving a commission in the U.S. Air Force.
Cord is currently a member of VA's 2009 Executive Career Field training program and is a 2008 graduate of Leadership VA-- a program for executive level administrators in the Department of Veterans Affairs.
The VA Maryland Health Care System (VAMHCS) provides a broad spectrum of medical, surgical, rehabilitative, mental health and outpatient care to veterans at two medical centers, one community living & rehabilitation center and five outpatient clinics located throughout the state. More than 52,000 veterans from various generations receive care from the VAHMCS annually. Nationally recognized for its state-of-the-art technology and quality patient care, the VAHMCS is proud of its reputation as a leader in veterans' health care, research and education. It costs nothing for Veterans to enroll for health care with the VA Maryland Health Care System and it could be one of the more important things a Veteran can do. For information about VA health care eligibility and enrollment or how to apply for a VA medical care hardship to avoid future copayments for VA health care, interested Veterans are urged to call the Enrollment Center for the VA Maryland Health Care System, Monday through Friday, from 8 a.m. to 4:30 p.m. at 1-800-463-6295, ext. 7324 or visit http://www.maryland.va.gov.
Visit us on Facebook
Contact:
Rosalia Scalia
(410) 605-7464
###