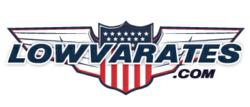 I figured my sister really needed the money and I was more than happy to give it to her. I want my sister to have it so she can buy some nice Christmas presents for her children.
Lehi, UT (PRWEB) October 14, 2011
The September LowVARates contest gave away $450 cash prizes to three lucky winners chosen on facebook. The first place winner won $250 and generously donated the money to help her sister and three children in need of financial assistance.
The first place winner, Chrissy J., is giving the prize money to her sister Swason S. Swason is a single mother with three children and trying her best to provide for her family.
"I figured my sister really needed the money and I was more than happy to give it to her," Chrissy said. "I want my sister to have it so she can buy some nice Christmas presents for her children."
Chrissy had a conversation with her sister in the first part of October and realized she needed some help. The prize money came at the right time and Chrissy knew she wanted to help her sister.
"It is perfect timing because we were talking on the phone and she was crying when she saw the list her kids already wrote to Santa." Chrissy said. "Her three kids are her life and it is tearing her apart to not give them the few things they want."
The $250 is currently on its way and Swason does not know the money is coming. It should be there in a few days and give her family a nice surprise.
The second place winner was Heather C. winning $100 and the third place winner was Lauren P. winning $50. The winners entered the contest in the month of September by entering their name and email address on LowVARates.com facebook page.
The cash contest was the third monthly contest run by LowVARates.com who has given over $5,000 of gifts and prizes through its facebook promotions.
Owner of LowVARates.com, Eric Kandell, has really emphasized growing the organizations social media presence and provides the contests to create an incentive for potential followers.
"Our facebook contests have been a huge hit with our fan base and we will continue to give away prizes and money," Kandell said. "Social media has become a nice way for us to stay in contact with our customers and provide our followers a fun way to win free prizes."
Every month LowVARates.com provides a contest on facebook to give away a large prize. Anyone can enter the contest and the winner is randomly selected. To enter the contest, applicants are only required to provide their name and email address.
The $450 given away during the September contest marked the most money LowVARates.com has given away for a monthly contest. Other generous prizes are planned for the next six monthly contests.
"We want to keep our monthly prizes very generous to give our followers a great incentive for entering the contest," Kandell said. "The October contest is going to offer a really nice cash prize for the winner."
The October facebook contest has officially begun and will reward the winner with another $250 cash prize.
LowVARates.com also gives away free cash prizes every Friday. The contests are extremely simple to enter and a winner is randomly selected the following week. The contests are usually based around cash or gift cards.
"Our facebook community is really growing and we look forward to rewarding our followers," Kandell said. "We have plans to give away thousands of dollars by the end of the year to our loyal followers."
To join the LowVARates.com facebook community, visit them at: http://www.facebook.com/lowvarates
ABOUT LOWVARATES.COM
For more than two decades LowVARates.com has been dedicated to serving United States of America veterans. We provide a large variety of VA loans for qualified veterans from the VA arm to the VA refinance. These loans provide lower interest rates and monthly payments than traditional loans.
The VA loan program is currently the only program left that allows no-money-down loans. Let our staff of professional loan officers assist you to lock in low interest rates and take advantage of the unique opportunity provided through VA loans.
###