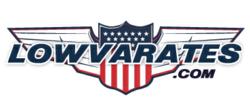 If you have been denied the ability to refinance your VA loan in the past 2-4 years because of poor credit you may finally be able refinance and get out of that big interest rate.
Lehi, UT (PRWEB) May 23, 2011
It just got easier for veterans to refinance their VA loan as many approved VA lenders are now letting borrowers refinance their VA loan with no appraisal and FICO scores below 620.
With the crash of the economy and housing market, many restrictions and regulations were tacked on to the home loan industry to provide safeguards for lenders. With the economy slowly turning around lenders are becoming more able and willing to lend without harsh requirements.
No More Appraisal For VA Streamline
Since the housing crash of 2008, VA lenders have all required appraisals from borrowers looking to use a VA streamline. The refinance appraisal is a way for lenders to verify that the current loan amount is not more than the value of the property you are trying to refinance. However, many families are stuck in extremely high interest rates and have become unable to make payments.
As of April 18, 2011, it's now possible for military personnel to receive a VA streamline with no appraisal. The new guideline simplifies the VA streamline refinance process and helps veterans lock in lower interest rates. Veterans with home interest rates above 5% have the potential to save hundreds to thousands of dollars with a VA streamline refinance.
Owner of LowVARates.com, Eric Kandell, is excited about the changes in the VA loan industry and feels it will help more veterans refinance.
"Without question a VA streamline loan with no appraisal is the best option for veterans when deciding to refinance their home," Kandell said. "Many companies offer low rates, but they definitely are not as low as what you can get with a VA streamline because they are designed specifically to help veterans."
For veterans, refinancing can be a much better option of getting out of a tough financial situation than bankruptcy or foreclosure. Avoiding bankruptcy and foreclosure will save the veterans credit score and help them qualify for loans and financial assistance in the future.
"It is great to see that Veterans are finally back to being able to use their hard-earned VA loan benefits as they were intended to be used," COO of Flagship Financial Annette Lowder said.
Veterans that decide to refinance their VA home loan will not pay any money out of pocket and lock in a low interest rate that is not a variable rate and will be fixed for the entire life of the loan.
"A VA streamline refinance is a really simple process and can save veterans hundreds of dollars on their mortgage payments," Kandell said. "Now that many lenders are not requiring appraisals it just makes the process that much easier."
Now that many lenders are lifting the requirement to have an appraisal it will save both the lender and borrower money and time.
New Credit Requirements
As the economy suffered, so did real estate. VA streamline loans became impossible to get if someone was upside down in their mortgage or who had a low FICO or credit score.
Many lenders are also now allowing military personnel to refinance with FICO scores below 620. The VA has actually never had an official FICO score requirement, but many lenders have set the rigid bar at 620.
"Flagship Financial is pleased to have aligned itself with lending institutions that no longer require strict FICO requirements and home value on the VA streamline loan," Lowder said. "I am very glad to be a part of this and love helping out our veterans."
Because many lenders are now lightening on FICO requirements, it does not mean that every person will qualify for a VA loan. Lenders still take FICO score into consideration and will evaluate circumstances on a case by case basis. However, what this does mean is that many veterans that could not refinance because of FICO scores may now be able to refinance and start saving money on their home loan.
"If you have been denied the ability to refinance your VA loan in the past 2-4 years because of poor credit you may finally be able refinance and get out of that big interest rate," Kandell said. "These new lender regulations could open up a ton of options for a lot of military families."
To start the refinance process and lock in a lower interest rate please visit: http://www.lowvarates.com/ or call 866-569-8272.
About LowVARates.com
For the past 20 years LowVARates.com has been dedicated to serving veteran homeowners. We specialize in providing VA loans to qualified veterans for mortgage purchases and refinances. These loans provide lower interest rates and monthly payments than other traditional loans. VA loans are currently the only program left that allows no-money-down loans providing a secure mortgage option guaranteed by the Federal Government. Our professional staff and loan officers will assist you to lock in low interest rates and take advantage of the unique opportunity provided through VA loans.
###