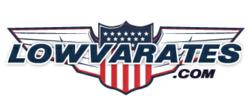 Veteran home owners can pay significantly less interest with the hybrid loan and start paying off principle much quicker with the VA hybrid loan.
Lehi, UT (PRWEB) January 17, 2013
The interest rates for VA hybrid loans have just reached historic lows providing a great opportunity for military home owners to lower their current VA home loan interest rate and save additional money.
LowVArates, http://www.lowvarates.com a division of Flagship Financial, can now offer the VA hybrid loan as low as 2.25% and help veteran home owners lower their monthly mortgage payment.
The VA Hybrid loan is backed and guaranteed by the Department of Veterans Affair and has been an underappreciated and overlooked option by many home owners.
Owner of LowVARates.com, Eric Kandell, feels there are many major misconceptions about the VA hybrid loan that scare home owners away.
"The Department of Veterans Affairs is not going to offer a loan if they did not think it was safe and suitable for our nation's military homeowners," Kandell said. "For some reason the hybrid is being ignored by many military home owners that could see major financial benefits from the VA hybrid loan."
The VA hybrid loan has aspects of both a fixed loan and an adjustable rate. However, there are very strict guidelines on how and when the rate can adjust unlike the adjustable arm loans during the housing crash.
The VA hybrid loan offers a lower interest rate than the traditional VA fixed 30 year loans and remains fixed for at least 60 months or 5 years. If home owners refinance to a 2.25% rate, they will be GUARANTEED that rate for 60 months.
After the first 60 months, the VA hybrid loan can adjust up or down. Meaning the loan could actually move DOWN lower after the first five years. Many homeowners with VA hybrid loans have seen their rate go down over the past 5-10 years.
"This loan is very stable and safe. Unlike conventional arm loans, the VA hybrid interest rate can't jump all over the place," Kandell said. "Veteran home owners can pay significantly less interest with the hybrid loan and start paying off principle much quicker with the VA hybrid loan."
After the initial five years, the VA hybrid also has strict guidelines that ensure the interest rate can never go up or down more than 1% in any year. The hybrid loan can also never increase by more than 5% from the original starting interest rate.
"The other arm loans out there that caused the housing collapse were negative interest or interest only loans that were never touching your principle," Kandell said. "This loan acts like a fixed loan for the first 5 years and can help families pay off large amounts of principle."
Recent data by Fannie Mae and Freddie Mac, the average U.S home owner is in their home loan approximately four years. If military home owners remain in their home under five years they will never reach the adjustable phase of the VA hybrid loan.
Military homeowners always have the option to streamline out of VA hybrid loan down the road if they eventually want to get back to a fixed 30 year loan.
"Please don't be scared by the VA hybrid loan," Kandell said. "In many case you can save thousands of dollars per year and free up extra cash to use on whatever you choose."
To learn more about the VA hybrid loan, click on the link to watch the video: http://www.youtube.com/watch?v=zIS-YaJXsPI&list=UUAl0wfbJhuZ7bXw2-MpjhgQ&index=1
ABOUT LOWVARATES.COM
For the past 20 years LowVARates.com has been dedicated to serving veteran homeowners. We specialize in providing VA loans to qualified veterans for mortgage purchases and refinances. These loans provide lower interest rates and monthly payments than other traditional or conventional loans.
VA loans are currently the only program left that allows no-money-down loans providing a secure mortgage option guaranteed by the Federal Government. Our professional staff and loan officers will assist you to lock in low interest rates and take advantage of the unique opportunity provided through VA loans.