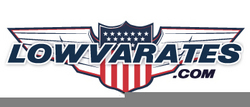 Marine South Expo is going to be a great event for us and we look forward to meeting a lot of military families.
Lehi, UT (Vocus) April 8, 2010
From April 21st – 22nd veterans and military personnel located near Camp Lejeune, North Carolina will be able to take advantage of discounts on VA home loans.
LowVARates.com is participating in the Marine South Expo and offering the service men and women discounts by waiving the underwriting and processing fees of VA home loans.
The offer will run from the beginning of the expo on April 21st through July 17th. VA loans closed during the promotion can save homeowners thousands of dollars off the cost of purchasing or refinancing a home. The typical homeowner will spend close to $1,500 to $2,000 on underwriting and processing fees.
Owner of LowVARates, Eric Kandell, feels the promotion will help many veterans save money, particularly in a tough economy.
"As a military organization, we are constantly looking for opportunities to help our troops save money," Kandell said. "We feel it's important to show our gratitude and appreciation for the men and women of the U.S. Armed Forces."
The expo will take place on the military base at Camp Lejeune in North Carolina. Troops who visit the booth during the expo can take advantage of the VA loan promotion and ask questions to a LowVARates approved loan specialist.
During the expo, LowVARates will also giveaway a FREE ipod to one lucky winner. Military personnel and veterans can sign up for the contest by visiting the booth and completing a small entry card.
The winner of the ipod will be selected on the following Monday, April 26th and notified by email. The ipod will be shipped the week after the expo to the winner's home or specified address.
"We love attending expos and conferences to have one-on-one interaction with the service men and women," Kandell said. "Marine South Expo is going to be a great event for us and we look forward to meeting a lot of military families."
During the Marine South expo, LowVARates will also sponsor a military charitable organization called Protect Our Troops. Protect Our Troops offers military families home security systems at discounted prices.
LowVARates and Protect our troops enjoy a mutual partnership and will share booth space during the Marine South Expo. Both organizations are focused on serving military families and helping U.S. troops receive military benefits like the veteran mortgage loan.
"We are extremely grateful for the generosity of LowVARates.com," Operations Manager of Protect Our Troops, Joe Kunic said. "As a charitable military organization, we attempt to help military families receive home protection for their loved ones."
Visit the LowVARates booth from 8 a.m. to 3 p.m. on April 21st – 22nd to take advantage of the VA loan promotion and ipod giveaway.
ABOUT LOWVARATES.COM
For the past 20 years LowVARates.com has been dedicated to serving veteran homeowners. We specialize in providing VA loans to qualified veterans for mortgage purchases and refinances. These loans provide lower interest rates and monthly payments than other traditional loans.
VA loans are currently the only program left that allows no-money-down loans providing a secure mortgage option guaranteed by the Federal Government. Our professional staff and loan officers will assist you to lock in low interest rates and take advantage of the unique opportunity provided through VA loans.
CONTACT:
Craig Walton
Director of Public Relations
Office: 801-341-7048
###