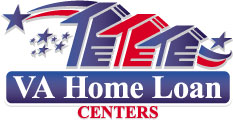 The lack of claims is believed to be attributed to the fact that most eligible are simply unaware of their entitlement
San Diego, CA (PRWEB) March 28, 2012
As a result of the war on terror, many service members were called upon to involuntarily extend their service. Those that were ordered to serve involuntarily extended duty between the 9/11/2001 terrorist attacks and Sept. 30, 2009 are eligible for retroactive pay.
Veterans discharged with honorable status, active duty, reservists, and beneficiaries (surviving spouses or children) who either served our whose family member served may be eligible and are encouraged to apply.
Although there have been over 97,000 claims, estimates released by the Department of Defense indicate that an additional 47,700 service personnel are still eligible, and have yet to claim their benefit.
"The lack of claims is believed to be attributed to the fact that most eligible are simply unaware of their entitlement". Said Philip Georgiades chief loan steward of VA Home Loan Centers. "If you are a service member or a survivor of a service member served between the dates of 09/11/2001 and 09/30/2009, it is highly recommended that you apply to see if you are eligible for the benefit. A vast majority of those who served may be entitled to tens of thousands of dollars of back pay."
Of the service personnel eligible, each is to receive a retroactive bonus of $500.00 per month for each full or partial month served under stop loss. However, service personnel who received a re-enlistment or retention bonus while serving under the stop loss are ineligible for the bonus.
The special bonus was originally granted by Congress in 2009 as part of the War Supplemental Appropriations Act, is a back pay premium to compensate the troops for their hardships suffered as a result of their involuntary extension of duty.
The original resolution authorized by Public Law 112-74 has been granted a 24 month extension to eligible service members, veterans and their beneficiaries who apply. The new date to file a claim ends on October 21, 2012.
To receive the benefit, service members must submit documented proof with their claim. Evidence may require a copy of the veterans DD Form 214, DD Form 4, DD Form 1966, DA Form 4187, memorandum showing retirement was denied or suspended, or other such documentation.
In cases where the recipient is a beneficiary of a deceased veteran, the surviving spouse or child of the deceased is advised to contact the appropriate military service branch for assistance with filling the claim. Those who are alive and well who are seeking to apply for the special bonus pay are advised to apply at http://www.defense.gov/stoploss.
VA Home Loan Centers (http://www.vahomeloancenter.org)
VA Home Loan Centers is a qualified lender of mortgage loans to United States Veterans. The VA loan program helps veterans, active and former duty military, and certain surviving spouses of United States service personnel achieve the ultimate American dream: home ownership. Services provided by VA Home Loan Centers include real estate representation such as VA loan short sale processing, purchase assistance and VA loan application processing. VA Home Loan Centers offers beneficial loans to all eligible veterans and their families. It is easier to qualify for a loan through VA Home Loan Centers than other loan programs because they offer higher front-end and debt ratios as well as the no down payment, no closing costs option (VA no/no). Other benefits include the ability to finance the funding fee, no mortgage insurance premiums, no prepayment penalties, low interest rates and monthly costs. VA loans available include 15-year and 30-year fixed mortgage rates. Borrowers who apply for their VA loan directly through VA Home Loan Centers may also be eligible for a rebate of up to 1.5% of the total loan amount. You can call 888-573-4496 anytime to learn more or to request a VA Loan Application.