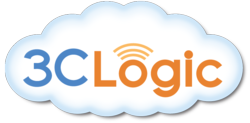 As our customers race to adopt cloud-based services, we believe that integration of different cloud-based services is the key to providing real value to our customers.
Rockville, MD (PRWEB) July 12, 2012
3CLogic and VA Associates today announced their partnership to offer a new class of innovative services that combine IT Service Management and call center telephony under one umbrella. With this new offering, IT Service Management and call center services are hosted on and delivered from the "Cloud" such as Amazon Web Services (AWS) or others, as a unified service. This presents a new paradigm shift for Government and Commercial markets as they move from in-house, big box computing to a utility service that is much more flexible and cost effective.
Providers of IT services can now spend less resources focusing on technology, and focus more on the quality of the services they provide. IT Service Management software and call center software are completely virtual with this combined offering from VA Associates, LLC. Customers can flexibly run the combined service from anywhere at any time.

Help Desk and Customer Service Agents will now be able to make and receive calls from a single window making them more organized to provide highest levels of customer satisfaction;
Single window interface for IT Service Management and Call Center eliminates duplicate entries in multiple locations and databases;
Calls are routed to the service representative with the best skills accompanied by a screen pop with the pertinent information of the caller;
Coordinate and manage agents from anywhere in the world;
Set up your help desk or customer support group in a matter of hours; and
Single click access to real time reports and recordings
The partnership between 3CLogic and VA Associates, LLC allows VA Associates, LLC to offer IT Service Management and contact center services to their customers securely from the cloud. This offers customers of VA Associates, LLC a flexible and reliable service to deploy from any location of their choosing.
Virginia Callahan, CEO of VA Associates, LLC stated, "Partnering with 3CLogic to add contact center capabilities to cloud-based services from ServiceNow further automates IT operations. As our customers race to adopt cloud-based services, we believe that integration of different cloud-based services is the key to providing real value to our customers."
With 3CLogic, VA Associates, LLC's customers can now leverage a completely virtual inbound solution, allowing their IT support staff to be located remotely while still being able to manage their workflow successfully. Similarly, VA Associates, LLC's customers can launch and deploy their contact center operations in a matter of hours with fully integrated IT Service Management.
"The partnership between 3CLogic and VA Associates, LLC opens new doors and opportunities for businesses looking to take their IT Service Management to the next level ", said Raj Sharma, President and CEO of 3CLogic. "We are proud to partner with a company that provides the highest levels of service to their valued customers, offering fully integrated contact center and IT Service Management capabilities."
VA Associates, LLC's customers also benefit from 3CLogic's Contact Center Software by eliminating the need for hefty infrastructure and equipment fees. With the combined cloud-based solution, the help desk staff only needs a PC, a headset and a reliable Internet connection to provide service. Managers and supervisors can leverage the built in management tools such as Barge-In and discreet coaching to train IT support staff.
About 3CLogic:
3CLogic, headquartered in Rockville, Md., offers a full suite of cloud based inbound and outbound customer interaction channels such as voice, chat and social media, which integrate with existing Customer Relationship Management (CRM) software. This integration provides businesses with a 360 degree view of all customer interactions regardless of the channel chosen by their customers. With 3CLogic's cloud based Contact Center, companies have more accurate and timely information about their prospect or customer and they can more efficiently respond to communications, ensure customer satisfaction with better service, and drive toward a larger lifetime value of each account, customer or client. For more information, please contact 3CLogic at 800-350-8656 or info(at)3clogic(dot)com. http://www.3clogic.com
About VA Associates, LLC
VA Associates, LLC is a woman owned, minority small business headquartered in Columbia, MD with major offices in Herndon, VA. VA Associates is an IT, Engineering, and Sciences Consulting firm providing quality support to the Federal Government and Defense Market. The company has built its reputation on an unwavering commitment to a diverse customer base, valuable partnerships within the public and private sectors, and a dedication to recruiting and retaining only top performers. VA Associates is currently certified as a participant in the program for the US Small Business Administration (SBA), and Minority Business Enterprise (MBE). VA Associates has gained recognition as a one-source information technology (IT) solution company, offering a wide array of IT, program management, professional support, training, and engineering services. For more information visit http://www.vaassoc.com.