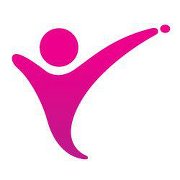 (PRWEB) October 16, 2012
Vacancy Rewards remains a top timeshare add-on program through this company's dedication to member's needs. There are many things that people are interested in when they go on vacation, but the overwhelming needs are centered on saving money. In economic hard times that countries have been going through, members have signed up with Vacancy Rewards because they don't want to suffer in the quality of their vacations for a better cost. Now this program has taken savings a step farther with their new relationship with Translamex. This company specializes in the most affordable tours and activities all over Mexico. This is an exciting beginning for these two companies and the members of Vacancy Rewards.
Vacancy Rewards searched through the entire travel industry to find a company focused on providing the best deals in the area of activities and tours. Members remarked that when on vacation this was the one of the highest expenses that they had, behind cuisine and lodgings. Translamex offers the best prices throughout Mexico, and even in some circuits in Europe. This company specializes in tours and activities that members of Vacancy Rewards are excited to enjoy. Translamex consistently provides prices that are less than some of the leading search engines in the industry. This price difference, along with the reputation of this company, made Translamex the top choice for Vacancy Rewards.
Members of Vacancy Rewards are now incredibly excited about this business relationship. When members are on vacation there will be discounted tours and activities all over Mexico. There are several different areas, but some of the main locations are in Acapulco, Cancun, Mazatlan, Ixtapa, and Cabo San Lucas. While members are travelling here they can experience discounted scuba diving, jet skiing, and even snorkeling which is exciting for everyone. Roland Aguirre, the owner of Translamex commented, "We're happy with our new relationship with Vacancy Rewards and look forward to all our future endeavors". This relationship is another way that Vacancy Rewards is promoting member savings while on vacation. By choosing activities through this company members are seeing savings of up to 30 percent. This is highly cost effective when trying to plan activities for large groups. Members of Vacancy Rewards are ecstatic over the potential savings of this top timeshare loyalty program.
Vacancy Rewards is one of the leading timeshare add-on program in the industry. This company is located in Miami, Florida, and Cancun, Mexico to give their members the best service possible. Through the dedication that Vacancy Rewards has to member needs, this company has an 80 percent contract renewal rate a year. There are many reasons why people choose to keep using this program, but at the end of the day it all revolves around customer satisfaction. Vacancy Rewards is always focused on providing the best vacations and accommodations available, without costing an arm and a leg. This is why Vacancy Rewards remains the top timeshare loyalty program in the industry.
# # #
Contact Information:
Vacancy Rewards
Web Support and Affiliate Reservations: 1-877-821-9549
Web Concierge/New Member Activation center:
USA/Canada: 1-877-212-3834
USA/Canada: 1-877-215-5676
Mexico: 1-800-872-0909
Email: info(at)vacancyrewards(dot)com
Website: http://www.vacancyrewards.com