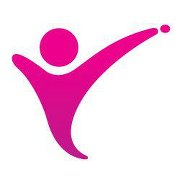 Miami, Florida (PRWEB) February 22, 2013
Vacancy Rewards is a top timeshare add-on loyalty program that is focused on providing quality timeshare rentals to members at affordable rates, which is achieved through new affiliations like that of Buenaventura Hotel. Vacancy Rewards is proud of their newest affiliation with this four star resort in the city of Puerto Vallarta, Mexico. This is an exciting new option for members that are looking forward to traveling to a new luxury hotel in this tropical destination this summer.
Vacancy Rewards only affiliates with hotels that are of the highest standards, and the Buenaventura Hotel is no exception. This fantastic hotel is located in the heart of Puerto Vallarta, Mexico and offers many spa services and specific amenities that appeal to every type of traveler. There were many reasons that Vacancy Rewards chose to affiliate with the Buenaventura Hotel, and this locations excellence in service standards, as well as pristine accommodations, made this location a natural choice.
Vacancy Rewards selected the Buenaventura Hotel because of this resort's history with customer service and standards of service. This resort has received many achievements, some of which include a "Top Excellence Award in Puerto Vallarta" from Tripadvisor.com in 2011. This is an amazing award because it is based on all of their member reviews and ratings, which only demonstrates the quality of customer service that this location provides. The Buenaventura Hotel offers unique amenities that include world-class spa services, fine dining, and accommodations that suit any type of traveler. Members are looking forward to the time they will get to spend at this new Vacancy Rewards affiliate.
Vacancy Rewards is a top timeshare loyalty program because of this company's dedication to providing amazing travel options to all of their members. Members of Vacancy Rewards know that they will receive a varied inventory of places that they actually want to travel to all at very affordable rates. Affordable vacations mean that more members can travel to even more exotic locations than they originally thought, enhancing everyone's vacation experiences. This is why Vacancy Rewards continues to have an 80% re-commitment rate from members, who are all very satisfied with this top timeshare add-n companies travel deals. It is affiliations that Vacancy Rewards provides with locations like the Buenaventura Hotel that keep member satisfaction at an all time high.
****
Vacancy Rewards Contact Information:
Web Support and Affiliate Reservations: 1-877-821-9549
Web Concierge/New Member Activation center:
USA/Canada: 1-877-212-3834
USA/Canada: 1-877-215-5676
Mexico: 1-800-872-0909
info(at)vacancyrewards(dot)com
http://www.vacancyrewards.com