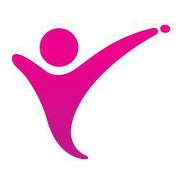 Los Angeles, California (PRWEB) February 22, 2013
Vacancy Rewards is one of the top timeshare loyalty programs in the industry due to their dedication to customer service and varied destinations, which is why this company is excited to announce their newest affiliation with the Villa Premiere Hotel. The Villa Premiere is located right in the midst of all the action of Puerto Vallarta, Mexico which is why members are really looking forward to booking their trips to this five star hotel this year.
Vacancy Rewards is a company that prides themselves on choosing the highest quality resorts to affiliate with, which is why they had no issue in the selection of the Villa Premiere Hotel. This location is known to exceed standards of customer service, and has received many accolades and achievements for their excellent accommodations as well as their first class amenities. The Villa Premiere Hotel offers a beautiful view of the Bay of Banderas, and is the perfect place for couples, singles, and families to travel. Vacancy Rewards is excited for this new affiliation with the Villa Premiere Hotel, and is looking forward to many members enjoying their stay at this exotic location.
Vacancy Rewards is excited to introduce members to the Villa Premiere Hotel because of this resorts many amenities. Guests that stay at the Villa Premiere Hotel will enjoy sparkling pools, amazing spa services, as well as many other personalized amenities and opportunities for excursions and other adventures. This location is the perfect destination for members to relax, enjoy the beach, and let the stresses of the day wash away. This fabulous five star hotel is brimming with upscale accommodations and services that are sure to please any guest that decides to vacation in Puerto Vallarta, and stay this location.
Vacancy Rewards is one of the leaders of the timeshare industry because of the tremendous values offered by this company, and the extensive perks of the timeshare add-on loyalty program. Vacancy Rewards is always interested in providing the best vacation options for their members, which is why they are constantly revamping their timeshare inventory, so that members have the best selection. Members of Vacancy Rewards are excited to experience vacationing in luxury at this fantastic five star location, the Villa Premiere Hotel in 2013.
****
Vacancy Rewards Contact Information:
Web Support and Affiliate Reservations: 1-877-821-9549
Web Concierge/New Member Activation center:
USA/Canada: 1-877-212-3834
USA/Canada: 1-877-215-5676
Mexico: 1-800-872-0909
info(at)vacancyrewards(dot)com
http://www.vacancyrewards.com