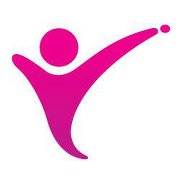 Los Angeles, California (PRWEB) February 14, 2013
The Vacancy Rewards Scam Department was created so that embers could become aware of the most popular scams taking place in the industry, and every year this department lists the worst scams to watch out for and 2013 is a year to watch out for con artists in the airports.
The Vacancy Rewards Scam Department wants members to be aware that airports aren't completely safe when traveling, and this is a good location for scam artists to take advantage of vacations because they off guard while traveling. The first thing that a lot of con artists are attempting are ride scams. This is an updated version of cab scams because these con artists are getting even more aggressive and dangerous. Someone will be holding the name of a traveler on a card, the information they have received from a partner in immigration. Then these con artists will take unsuspecting travelers to remote locations, rob them and leave them. This is insanely dangerous, and something that the scam department fervently warns about, members should contact the hotel that they are staying at before jumping into any strange vehicles.
The next airport scam that the Vacancy Rewards Scam Department warns about is connecting to free Wi-Fi areas. This is a notorious scam that was brought to light last year for people traveling to Europe, and in 2013 this seems to have spread all over the world. A traveler should never connect to one of those free Wi-Fi areas because there are generally con artists watching movements, and stealing information when travelers access their Wi-Fi. The first thing that travelers do when accessing the internet is generally checking financial information, and this is why people should go ahead and pay the small fee to have secure internet so that they can avoid any risk.
The Vacancy Rewards Scam Department is an important tool that members use to guard themselves while they are on vacation, and thanks to these warnings members can protect themselves even more while they are on vacation. Now members can focus on all the fun that they will be having on their vacation, instead of falling victim to current scams.
****
Vacancy Rewards Contact Information:
Web Support and Affiliate Reservations: 1-877-821-9549
Web Concierge/New Member Activation center:
USA/Canada: 1-877-212-3834
USA/Canada: 1-877-215-5676
Mexico: 1-800-872-0909
info(at)vacancyrewards(dot)com
http://www.vacancyrewards.com