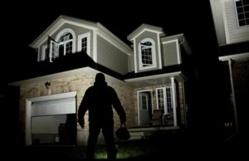 Vacation and summer homes can be an easy target for burglars, secure yours with a few easy tips from the experts at alarmsystemreport.com.
Phoenix, AZ (PRWEB) June 10, 2013
Many home intruders, burglars and criminals are increasingly deciding to target vacation and second homes, as opposed to primary residences. These homes can make a very easy target, because they are often unoccupied for long periods of time throughout the year, and the surrounding areas may also be unoccupied during the winter, or times that a vacation area is not highly populated.
In the past, many owners of second homes often just thought draining the pipes was enough to keep the home maintained during the off-season, but there are some other steps that should be taken to ensure the home remains secure even when unoccupied.
The home alarm and security specialists at AlarmSystemReport.com, a site dedicated to providing reviews of the best alarm systems and home alarm system companies, created a list of tips especially for second and vacation homes.
1. Invest in some type of home security system. Many people either don't have an alarm system in their vacation home, or don't use it when they're not there, but it's important to find a system that can be used at all times. It may be valuable to choose from cellular alarm systems that can be monitored and used remotely. Many alarm system monitoring features allow the user to monitor the home's activity from their smartphone, computer or tablet, regardless of where they're located. If a vacation home is rented by its owners, it's a good idea to find a company that specializes in rental home alarm systems that can be designed for use by the renters, as well.
2. Hire someone who will perform regular maintenance on the home when no one is there. A home should look maintained year-round, which will discourage home break-ins from occurring. Everything should be taken care of, from lawn care to routine repairs, throughout the year, even if the home will be unoccupied for long periods of time.
3. It's advisable to remove valuables from a home that will be unoccupied for a long period of time. This may seem like common sense, but many homeowners neglect to do this before leaving a vacation home. Even if a home will only be unoccupied for a few weeks, it's best to take all valuables out of the home or make sure they are carefully secured.
4. It may be wise to invest in security cameras for a vacation home. Of course it's best to have cameras that are recording, but cameras can also be installed that don't record, because they tend to intimidate potential burglars.
5. Use very high security window and door locks. The window and door locks used on a vacation home should provide the highest possible level of security, even more so than the locks used on the primary home.
About AlarmSystemReport.com
AlarmSystemReport.com is a leading provider of independent, third party information related to the home alarm and security industry. The site is trusted because of its reliable, in-depth reviews and comparisons of the top home alarm systems and companies throughout the country.