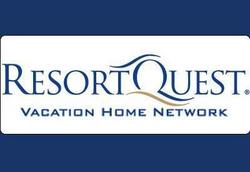 Denver, CO (PRWEB) October 17, 2007
Skiers and snowboarders are increasingly discovering that the extra space and amenities provided by a rental vacation home make any trip to the slopes more comfortable and fun. There is extra space for all that gear and room to lounge around post-ski. The amenities in many vacation homes help take the hassle out of a cold-weather, equipment-heavy sport, and the camaraderie can't be beat. Vacation home rental can even save skiers money, especially when traveling with a group.
ResortQuest, the nation's largest ski vacation home rental company with thousands of properties in Aspen, Park City, Whistler, Breckenridge, Telluride and other premier ski destinations, offers the following tips for those looking to rent a ski vacation home this ski season:
Look Before You Book
When shopping for ski vacation rentals, look for companies that offer a simple way to determine a home's suitability for you and your winter sport companions. Go to the web site: it should provide photos as well as detailed descriptions of accommodations. It should also tell you the home or condo's proximity to the slopes and available services.
Plenty of Perks
Many vacation rental companies offer renters special perks, from discounted lift tickets to free ski lessons and even entertainment or attraction tickets for time off the slopes.
Check Out The Amenities
Make sure the home has all of the amenities your group needs. Is there space for skis, poles. parkas, snowboards and other equipment to be stored safely? Is the washer/dryer large enough to accommodate all your gear? Will there be enough towels for everyone every day? Call in advance to make sure.
Word Of Mouth
What better way to gauge the quality of a ski rental property than to find out if other people liked it? Ask the rental company if a property has a high percentage of return guests. Or check online forums to see what people have to say.
Sleep Tight/Ski Right
Decide in advance who bunks with whom and where (especially, who gets the master bedroom). Take into account when travelers plan to hit the slopes and match roommates accordingly. Look for vacation accommodations where each bedroom has its own bathroom, or set up bathroom usage schedules in advance.
Feeding the Hungry
Everyone will be famished after a long day careening through the white stuff. Can arrangements be made in advance to have the pantry stocked? Are there places nearby from which food can be delivered? Decide in advance on how to share costs of food and beverage, who cooks and who cleans up. Could anyone arrive early to get the grocery shopping done and unpacked before everyone else arrives? Another option is to decide who will be bringing what from home.
Just in Case
Ensure that the property has the ability to help take care of urgent needs--from getting an extra toothbrush to assisting with accidents and other medical emergencies. This is best accomplished when there is a local management office or representative from the rental management company available to assist around the clock. Let's face it -- heaters and refrigerators can break down, so you'll want someone on-site to quickly make it right for your ski group.
About ResortQuest
ResortQuest, one of the nation's leading vacation rentals and resort real estate companies, provides a one-stop resource in North America's premier resort destinations, ResortQuest.com. ResortQuest is the largest marketer and management company of vacation condominiums and home rentals in the U.S. ResortQuest Real Estate is one of the nation's leading real estate companies focusing exclusively on resort properties, offering superior brokerage services in the country's premier beach, ski and golf destinations. For more information, visit ResortQuest.com.
###