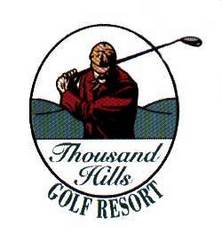 sticking to what they know
Branson, MO (PRWEB) June 10, 2008
As parts of the country brace for the impact that the current economic slump will have on their summer tourism numbers, Branson, Missouri is continuing to focus on its central location, family values and low entertainment cost in order to continue it's track record of outperforming the national average when it comes to visitation numbers. By "sticking to what they know", Branson hopes to grow its visitors by 2 to 3% over the 8.4 million people who experienced the Ozark community last year.
Branson continues to promote its values and its value, by focusing on it's family-oriented shows, low crime rate and unique "Ozarks Charm". "We want people to think about Branson as a great place to bring families together" states Dan Lennon, vice president of the Branson Lakes Area Chamber of Commerce. Those family-focused values, coupled with recent additions and upgrades to Branson lodging, shopping and attractions, have Branson poised to ride out the national economic downturn.
Adding to the appeal of Branson is the fact that it offers families a great value for their vacation dollar. With an average hotel rate that is 25% lower than the national average, and ticket prices that are a fraction of those in comparable entertainment destinations like Las Vegas, Branson vacation packages offer visitors the opportunity to enjoy themselves without breaking their vacation budget. In addition, Branson's central location makes it a prime drive-to destination for travelers who are looking for closer alternatives due to rising airline costs.
Staying true to Branson's claim as a value vacation destination, several of the lodging establishments in the community offer vacation packages, which can offer savings on not only accommodations, but also shows, attractions and meals. One such provider is Thousand Hills Golf Resort, who this summer is offering guests vacation packages for 2,3 and 4 night stays. These vacation packages feature luxury Branson condo rentals at Thousand Hills Resort, a choice of tickets to several Branson shows, and discounts on meals, all designed to give guests to Thousand Hills Golf Resort the most fun for their money.
For more information on booking your own Branson vacation package at Thousand Hills Golf Resort, call 1-800-864-4145. Thousand Hills also offers condo and log cabin rentals that range in size from suites up to 4 bedrooms, making it the perfect place for a romantic weekend or a vacation with the family. You can also learn more by visiting http://www.thousandhills.com. Log on today and see how far you can stretch your families vacation dollars this year!
###