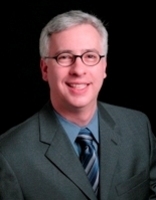 For years tax-controversies have stemmed from taxpayers selling their highly appreciated vacation homes because the property owners typically view their vacation home as an investment, while the IRS does not
Minneapolis, MN (PRWEB) February 26, 2008
"The IRS now allows some 2nd home owners to defer the capital gains tax on the sale of their second home by using a 1031 exchange", says Jeff Peterson (a.k.a. "Professor 1031"). "For years tax-controversies have stemmed from taxpayers selling their highly appreciated vacation homes because the property owners typically view their vacation home as an investment, while the IRS does not".
Within the internal revenue code, there are 2 favorable tax-treatments that many other real estate properties qualify for...
First, vacation homes normally do not qualify for the I.R.C. (Internal Revenue Code) Section 121 Principal Residence Exclusion (provides an exclusion of up to $500,000 of gain for married persons filing a joint return/$250,000 of gain for single persons) because the properties have been used as the taxpayer's primary residence for 2 of the past 5 years.
Second, despite the fact that many taxpayers feel that their second-home or vacation-condo is one of the best "investments" they ever made, and should qualify for tax deferral under I.R.C. Section 1031 (provides for non-recognition or deferral of capital gains tax for exchanges of properties held for "Investment" or for use in a "Trade or Business"); the IRS has not agreed that these "personal use" type properties qualify for 1031 tax exchange treatment.
The IRS has taken the position that vacation homes that are held primarily for personal use rather than for investment. In May of 2007, the IRS successfully convinced the Tax Court, that a taxpayer's exchange of a lake-side vacation home (for another vacation property) did not qualify as a 1031 exchange despite the taxpayer's expectation that the property would appreciate in value and could eventually be sold at a gain; (Moore v. Commissioner, T.C. Memo. 2007-134).
According to Professor 1031, "Many vacation home owners have considered their personal use property the best investment that they have ever made - but they didn't know how much personal use was allowable and could still be considered 1031 property. Now vacation home owners will have much more certainty regarding how much personal use they can take - without jeopardizing their tax deferral".
The IRS has established a new safe-harbor rule for vacation home owners which goes into effect in early March of 2008. Revenue Procedure 2008-16 gives owners who primarily rent out their vacation homes, but still occasionally use them for some personal use, a safe-harbor to qualify for 1031 tax deferred treatment.
This Revenue Procedure requires that the vacation-home (whether it's the relinquished-property that is sold OR the replacement-property that is purchased) be owned (and rented out for a fair rental value) by the taxpayer for at least 24 months. While the taxpayer owns it for that 24 month period, they must not use the property for personal use for more than 14 days a year OR more than 10% of the time that it is actually rented during each of the two 12 month periods just before or after the exchange.
Professor 1031 further states, "Vacation home (and second home) owners can have certainty that their properties qualify for 1031 exchanges under these guidelines - and this takes the guess-work out of deciding what is (and what is not) an investment under Section 1031."
Jeff Peterson is the President of Commercial Partners Exchange Company, LLC (a Qualified Intermediary) and is an adjunct Professor of Law at William Mitchell College of Law.
If you would like more information about these new guidelines for 1031 tax deferral - call Jeff toll-free at 1-888-308-1031 or visit his blog at: http://www.1031podcast.com/blog
© 2008 Jeffrey R. Peterson
###