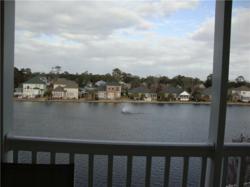 North Myrtle Beach, SC (PRWEB) August 23, 2012
"Where to Retire" magazine has ranked Myrtle Beach one of the best places to retire in the country in its September/October 2012 issue. The article, "15 Low-Cost Towns," ranked cities nationwide based on affordable living costs, features tailored to retirees and general appeal.
North Myrtle Beach is another excellent, nearby option for a low-cost retirement, and Vacation Rentals of North Myrtle Beach has a wide array of long-term rentals available to snowbirds and other retirees. Their properties, available for 1–3 months or annually, are well maintained and equipped with the latest amenities, making tenants feel right at home. Those looking for a more permanent place can still take advantage of these properties; they make great temporary homes, and can help smooth the relocation process.
Their homes and condos are close to North Myrtle Beach's vibrant year-round community; there's always a festival, wine tasting, or free concert happening. Tenants can also play a game of golf on a world-renowned course, or just enjoy the peaceful, quiet beaches in the off-season; the weather stays mild throughout the fall and winter.
Check out the company's long-term rentals online, or call 888-488-8588 for details.
Vacation Rentals of North Myrtle Beach is conveniently located at 1021 2nd Avenue North, Suite 6 and can be contacted directly to discuss rental properties at 1-888-488-8588 or online at vacationrentalsofnmb.com.
###