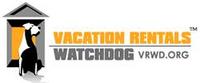 Feeling that there were not enough resources for the common vacationer who had been mistreated, victimized, or just plain defrauded, we wanted to create a platform that allows the vacationer's voice to be heard
Fort Lauderdale, FL (PRWEB) August 10, 2007
For years renters have been powerless against unfair or unethical business practices by vacation home owners and vacation rental companies. But now, Vacation Rentals WatchDog (http://www.vrwd.org) gives vacationers a place to be heard. The first-of-its-kind site offers vacation travelers a platform to post comments regarding their negative vacation rental experiences and share them with other vacationers.
"Feeling that there were not enough resources for the common vacationer who had been mistreated, victimized, or just plain defrauded, we wanted to create a platform that allows the vacationer's voice to be heard," said John Romano, Vacation Rentals WatchDog's founder.
VRWD.org was designed to empower vacationers. What better place than the Internet to quickly inform as many vacationers as possible about a substandard experience? Vacation home complaints on VRWD.org will be viewed by thousands of people worldwide. Publishing information globally is a great way to pressure unethical operators to clean up their act. No one wants to do business with someone with a well deserved bad reputation.
Despite the increased popularity of vacation rentals over the past few years, there is still no standardization in the industry. VRWD.org finally provides the vacationer with some power to fight back by ensuring unethical vacation rental owners and companies remain under the watchful eye of informed vacationers.
"The launch of VRWD.org marks another step towards making vacation rentals even more attractive to vacationers," said Romano. Any vacation rental owner will want to make sure they practice good ethics no matter where they are. VRWD.org is here to remind them.
About Vacation Rentals WatchDog - VRWD.org
Founded in July 2007, Vacation Rentals WatchDog (http://www.vrwd.org) is the world's first and only website that gives vacationers the ability to voice their complaints about a bad vacation home or an unethical vacation rental company anywhere in the world. The site is led by an experienced team of vacation rental experts dedicated to ensuring the vacation home rental sector becomes a more consolidated and trusted marketplace.
Contact:
John Romano
305-407-2747
###