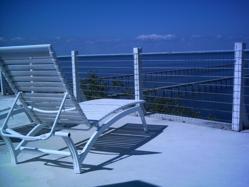 A Co-op is a group of persons joining together for a common purpose. It is the most fundamental form of human organization www.bobzio.com.
San Francisco, CA (PRWEB) February 06, 2012
Bobzio.com announces 2300 new members have joined taking advantage of the free membership available. Bobzio.com is a co-op of vacation rental owners and home swappers who have come together to maximize their common interests. Those common interests are getting marketing exposure for their properties and minimizing the cost to do this. These early members realize that the marketing venue for their properties is becoming more centralized each day. One large corporation listed on Wall Street is controlling more websites that offer marketing services for vacation home rentals. This control is creating a virtual monopoly on internet marketing options. Bobzio.com members realize this and have joined together to create a website that is owned and managed by the property owners and home swappers. This is the only way to counter the monopolistic impact of centralized control being created in the virtual world of vacation rental home marketing. The concept is very simple. An owner of a vacation property joins Bobzio.com and lists their property for free. Joining members do not need to compromise on services. Bobzio.com offers unlimited photos, unlimited video, interactive reservation calenders, google maps, email contact forms, and will soon offer a service allowing owners to collect rents using credit cards without the credit card fees. Travelers and vacationers will be able to use credit cards to reserve and pay for rentals and have their monies insured against fraud. Bobzio.com is able to do this by the coordinated efforts of its' members. Go to this link to join.
Bobzio.com has put together a video showing everyone how simple it is to add a listing. The best way to do a listing is watch the video in a separate viewing window, pause the video between steps and replicate the listing process in another window using the bobzio.com website. The owners say "what can be a better way of controlling your destiny than by controlling the means to get there."
Bobzio.com has already attracted 2300 vacation home owners and home exchangers that believe in the power of cooperative efforts. The owners state "this is only the tip of the iceberg, once word spreads the free 20,000 membership mark will fill fast." For comments on this or more information go to the website http://www.bobzo.com.
###