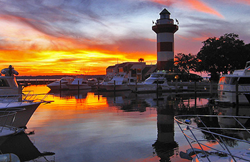 (PRWEB) May 28, 2014
With the official kickoff to summer, many families are preparing for summer vacations. The rise in vacation property fraud increases every year and travelers need to be aware of potential risks in paradise.
Families can fall victim to vacation home scams when a fraudster lures them in through online listings of a potential property for rent. Many times, fraudsters will require vacation renters to pay in full before their check-in or travel date. When the family arrives to the promised vacation spot, the property is either greatly over-promised, non-existent, or management has been misrepresented.
One company, WeGoLook has announced services in protecting families from the online vacation scams that run rampant this time of year. WeGoLook dispatches an Agent to the onsite location of the property to verify the location, current condition, and meet with the owner or property manager. When on-site, the Agent takes real time photos and collects dynamic data that is compiled into the WeGoLook Report and delivered to the individual electronically.
WeGoLook is a diverse field services platform featuring 10,000+ Agents in the United States. Agents capture dynamic data and complete a variety of custom tasking on behalf of an individual or corporate customer. Agents are required to pass background checks prior to completing any on-site verification. Data capture includes photos, video, observations, measurements and completing customized report templates. Custom tasking includes picking up items then delivering to a shipper, retrieving courthouse records, notarizing documents and more. WeGoLook currently provides crowdsourcing services for individuals, financial institutions, insurance companies, automotive and heavy equipment clients, auction platforms, and other industries. WeGoLook provides a robust solution for many clients requiring nationwide coverage combined with the ability to customize solutions. WeGoLook has expanded to international markets in the United Kingdom and Australia with moderate coverage in Canada.
For additional information about WeGoLook please contact 855.265.5665 or http://www.wegolook.com.