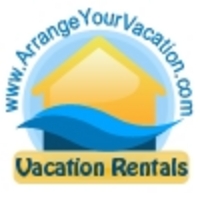 Roswell, GA (PRWEB) September 12, 2009
ArrangeYourVacation.com, a leading online vacation rental portal, has partnered with property ownership verification service RentalSeal.com in an effort to eliminate instances of vacation rental scams online. Through a strict property verification process RentalSeal.com protects vacation portals, vacation rental owners, and rental customers. This process collects various information regarding ownership and the right to manage the property as a vacation rental. Once ownership information is provided to RentalSeal.com by a property owner or management service, the information is manually verified with multiple sources by a real staff member at Rental Seal.
RentalSeal.com's goal: "We want to make online booking a safer place. We want each renter to know he is renting from a legit owner and he/she doesn't need to be afraid to do so. The main purpose of the verification process is to assist in worry-free on-line advertised listings."
"Rent with Confidence" Vacation Rentals Guarantee
Many customers have already benefited from using ArrangeYourVacation.com's new Rental Protection Insurance through RentalSeal.com. Gerald Elder, a vacation rental customer from Tulsa, Oklahoma says about his experience, "Two weeks after sending a non-refundable $500 deposit to the 'owner' of a beautiful and verified beach condo in Boca Raton, I received a call that the house had been severely damaged by fire, and all rentals were canceled for the next 12 months. I let RentalSeal.com know, and they called the Boca Raton fire department for a fire report on the address. There had been no fire. An elderly hospitalized owner's grandson living in the property had gained access to all the documents required for verification. My deposit was reimbursed by RentalSeal.com and I only lost a little of my pride."
Owners Receive Benefits, Too
The need for customers to feel confident about their online purchases has called for trustworthy and secure online transaction guarantees. ArrangeYourVacation.com rental owners now have the opportunity to display an official RentalSeal.com mark of verification which provides instant assurance to potential customers that their money is safely guarded.
About ArrangeYourVacation.com: Founded by the author of "Manual For Vacation Rental Owners - 100 Tips for Successful Renting" and vacation rentals expert Milan Matchev, ArrangeYourVacation.com is a worldwide leader in vacation rental portal services. The company provides vacation rental owners with an easy and professional web presence, and vacation rental customers with an extensive database of quality vacation rental options and also free advice on the vacation rentals blog.
About RentalSeal.com: Founded and owned by Total Technology Concepts ( TTC ) - the company is a veteran of technology in vacation rental industry. It came up with the idea of rental seal verification after the web became inundated with fake vacation rental listings. Vacationers were being scammed out of their money after answering these vacation ads only to discover that the vacation home rental was booked and paid or didn't even exist.
For more information:
ArrangeYourVacation.com
RentalSeal.com
# # #