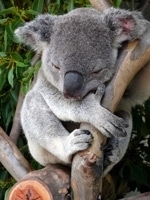 San Mateo, CA (PRWEB) July 14, 2009
In these days of automated everything, customers appreciate immediate, one-on-one contact with "real, live experts" who can get them where they need to go. This is especially true in the travel industry. Summit Travel Group/ American Express has responded, announcing a highly personal resource for those interested in traveling Down Under.
Accessible both through the Summittravelgroup.com Web site and retail stores, one-on-one travel assistance is now being provided by a travel team of certified Australia and New Zealand travel agents, each with over 20 years experience, for vacations to Australia, New Zealand and the South Pacific.
Having been a source of travel services for more than 40 years and with the added benefit of abundant resource through its affiliation with American Express, the agency is able to ensure value even when travel advisors plan every detail of vacations to Australia and New Zealand.
"For most people, a trip to Australia and the South Pacific is the vacation of a lifetime. My team of certified Aussie and Kiwi Experts will proudly plan touring and adventure experiences, custom tailored for each client's individual needs. Our goal is to provide the highest level of service, value and professionalism," explains Summit Travel owner Ed Phillips.
Services provided by the Australia and New Zealand travel agents through the SummitTravelGroup.com site include:

Unbiased information and custom designed "off the beaten path" experiences showing the true essence of Australia and New Zealand
Guaranteed lowest prices/high value on Australia and South Pacific vacations
Personalized service - each client works exclusively with a Summit Travel Group expert
Real-time access to real people - no call centers
Exclusive pricing/amenity values, including hotel upgrades, special tours and sightseeing
"Our strong relationship with Australia and New Zealand on-the-ground companies (airlines, tour guides, monument management, hotels, lodges) ensures our customers receive truly unique, value-packed, down under experiences as well as exclusive value-added benefits," says Phillips.
Travel advisors plan unique visits to the Outback, Barrier Reef, Queensland, Ayers Rock, Red Center & Kakadu, Tasmania, Cairns, Sydney, Melbourne, Kimberley Gorge, Bay of Islands and Rotorua, in addition to Australia cruises. Touring options include everything from an Aboriginal Uluru experience, to a Standley Chasm tour, to a visit to the Kaku-Yalanji rainforest, and more. Lodging options are many, and include the Fitzroy River Lodge, Castaway Resort, Daydream Island Resort & Spa, Kingfisher Bay Resort, Watermark Hotel, Desert Garden Resort, Franz Josef Glacier Hotel, Longitude 131, Voyages Hotels and Resorts, and Sails in the Desert.
More information about the team of Australia and New Zealand travel agents is available at the SummitTravelGroup.com website.
About Summit Travel Group/ American Express:
Under the guidance of Managing Partner Ed Phillips, the American Express Summit Travel Group continues a tradition of providing superior service, value and professionalism, with 80 experienced travel agents who have "been there and done that." The travel group is focused on exceeding customer expectations and ensuring easy access to "real live" travel advisors through its retail stores and online access. Its high volume of sales and an affiliation with American Express, Summit Travel Group means guaranteed pricing and customized travel arrangements through an expansive selection of cruise lines, destinations and tour companies.
###