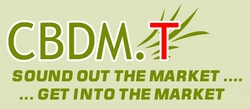 Vaccines continue to emerge as significant value drivers for major pharma. A promising alternative to conventional vaccines, DNA vaccines, is under late clinical phase development
Paris, France (PRWEB) April 13, 2009
Vaccines are substances used to stimulate the production of antibodies and provide immunity against one or several diseases. The vaccination was first used by Edward Jenner in 1796 against smallpox and furthered by Louis Pasteur in the 1870's. Vaccines are developed from whole dead or attenuated organisms, pathogen protein toxin (toxoids), pathogen surface molecules, inactivated or attenuated virus and more recently from DNA plasmid carrying an antigen-coding gene.
According to CBDM.T, vaccines represent one of the fastest growing pharmaceutical product categories at over 17% per annum to 2012. This is driven largely by strong growth of HPV vaccines (Human Papilloma Virus,Cervarix and Gardasil), paediatric vaccines (Rotarix) launched into developing markets and meningitis vaccines (Prevnar, Menactra), the successful life cycle management of combination vaccines such as Pentacel and Infanrix, and expansion of the flu market. Childhood vaccines are the main segment, accounting for around 56% of the global vaccine market.
In 2008, 220 vaccines were under development from discovery (84 products), preclinical (39 products), clinical phase 1 (36 products), clinical phase 2 (50 products) to clinical phase 3 (with 14 products). 17 products were on the market. The leading top 5 pharmaceutical companies in this market are Sanofi-Aventis, GSK, Wyeth, Merck and Novartis (Chiron).
Vaccines are big business. According to CBDM.T®, the vaccine market is a huge and growing market valued at €16 billion in 2008 with an annual growth of about 15 to 18%. USA sales account for 45% of total vaccine sales. The vaccine market could account for more than €25 billion by 2012. If we look at the top 5 pharmaceutical companies, vaccine sales represent between 8 to 9% of their total sales. The top 20 vaccines brands account for 80% of total vaccine sales. Large companies have recently attempted to acquire market share. In 2005, Novartis bought Chiron's remaining 58% for $5.1 billion (now making 100%). "Vaccines continue to emerge as significant value drivers for major pharma. A promising alternative to conventional vaccines, DNA vaccines, is under late clinical phase development" comments Philippe Tramoy, managing partner.
Key players: Sanofi-Aventis, Sanofi-Pasteur, GSK, Wyeth, Merck, Norvartis, Chiron, Avax Technologies, CSL Biotherapies, Omrix biopharmaceuticals, Epimmune, Oxxon Therapeutics, Vical, Fit Biotech, Genencor, Innogenetics.
If you need market and business intelligence service in the vaccine market, please contact us at contact @ cbdmt.com.
CBDM.T® - Market and Business Intelligence- is a market and business intelligence company with offices in France, Switzerland and Israel. As an advisory services company, CBDM.T® boosts companies to develop revenue and growth by providing business and marketing services in the life science and biotech markets (market surveys, market scouting, business development and strategic supports).
For more information:
CBDM.T® Market and Business Intelligence
88-90 rue de la Mare
Fr-75020 Paris - France
Tel : +33 1 4474 7957
Email: contact @ cbdmt.com
Web site: CBDM.T®
CBDM.T® - Israel
POBox 6235
Netanya - 42490 - Israel
Tel: +972 52 3316190
To contact Philippe Tramoy directly
Next review: marine biotechnology - microalgae market
Our last focus:
White Biotechnology
Red Biotechnology
Green Biotechnology
Pharmaceutical Industry
Outsourcing In The Pharmaceutical Industry
Biofuels
###