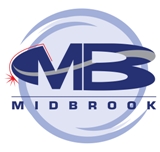 Jackson, Michigan (Vocus/PRWEB) March 01, 2011
Midbrook, Inc., the Jackson, Michigan, based manufacturer of industrial parts washing equipment has seen increased interest in vacuum drying stations used for parts washing applications. These vacuum drying systems are ideal for applications in which there are parts that are difficult to dry with conventional methods, or where parts need to be as dry as possible before continuing the production process.
Midbrook has nearly 40 years of experience in the industrial washing industry, and is familiar with countless different processes that can be utilized to wash and dry parts. For much of those 40 years, the use of vacuum systems to dry parts after washing has been a relatively uncommon practice. However, more people are beginning to look at vacuum systems as a viable option for certain drying applications, and Midbrook is starting to see more inquires for such units.
Vacuum units are typically placed following the blow-off drying portion of a parts washing system. The part is placed on a plate, and a hood is lowered over the part and seals to the plate. Once the hood is sealed over the part, the atmospheric pressure within the cabinet is lowered to a point that the remaining moisture is able to boil at a lower temperature than normal. Once the water has boiled away, the hood is raised and the part continues on to the next step in the production process.
Typically, vacuum systems are used for two main reasons. First, vacuum drying is ideal for parts that are difficult to dry with a conventional blow-off system, in which a high velocity blower is used to create a curtain of air to strip water from the part. For example, parts with deep blind holes or complex hidden features which air flow cannot easily reach are ideal candidates for a vacuum system. A vacuum unit can effectively remove excess solution from such areas much more easily.
The second major reason to consider a vacuum station is in applications where parts are required to be completely dry before moving to the next stage in the production process, but cannot be heated to a high temperature. This is commonly seen in the automotive industry. Certain parts, such as cylinder blocks and heads or ABS blocks, are often sent to leak testing after the wash process, which means they need to be 100% dry with no remaining solution, as well as the correct temperature. A vacuum station is able to get the parts completely dry, but does so by lowering the atmospheric pressure surrounding the part, rather than heating the material. This results in parts that are immediately ready for the leak testing process.
Midbrook is able to integrate a vacuum station into many different types of wash systems, allowing them to be used for a wide range of parts and processes. As more people continue to learn about vacuum drying of parts and how it can be effectively used, Midbrook expects to see a continued increase in demand for these versatile units.
Midbrook is the minority owned, world leading provider of process specific, high volume aqueous part cleaning systems, sealed solvent cleaning systems, water bottling equipment, and medical decontamination equipment.
For more information about Midbrook and vacuum drying systems, visit http://www.midbrook.com or call 1-517-787-3481.
###