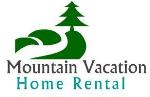 Vacation Home Technology Saves Vacationers in Vail Colorado
(PRWEB) September 03, 2012
The new technology that is now integrated into the Mountain Vacation Home Rental.com website enables the vacation homeowners to not only list their home on 83 websites, But Also Websites that Specialize in the City with an office where their home is located.
No longer does Vacation homeowners have to list their home with a company located somewhere other than where their home is. The largest network of vacation homes called Rent My Vacation Home.com now has offices in every state and every major vacation city in the United States of America.
The cost is extremely affordable for vacation homeowners and free for vacationers. The first 30 days are free and then only $16 a month and vacation homeowners who can cancel online at any time. Vacationers are always free and they can save their search for next time they visit the website and build a free portfolio of vacation homes.
Now the vacationers can use their credit card as automatic insurance is given to each house in case of damage or cancellation .The address of the homes are verified through the verification system so that travelers do not have to worry about the reservation .
Vacationers no longer have to go to separate websites to figure out places to eat, transportation, insider tips with ski blogs, tips on the best slopes. Mountain Vacation Home Rental.com has live Vail Colorado cameras were you can see the condition of the slopes along with the temperature and up-to-date conditions. The network of Rent My Vacation Home.com and Mountain Vacation Home Rental.com offers a lot more than just vacation homes.
The best prices are available now so start planning your ski trip.
Vail office is located at :
Mountain Vacation Home Rental
2121 North Frontage Rd West, Suite 124
Vail, Colorado 81657
Phone 970-306-4470
http://mountainvacationhomerental.com
info(at)mountainvacationhomerental.com
Main office
Rent My Vacation Home
http://www.rentmyvacationhome.com
info(at)rentmyvacationhome.com
20915 Quince Court
Callaway, Maryland 20620
800-699-7684