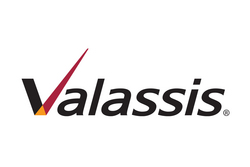 We are very pleased to continue building our relationship with The Commercial Appeal in this important market.
Livonia, MI and Memphis, TN (Vocus) February 10, 2010
Valassis (NYSE: VCI), one of the nation's leading media and marketing services companies, and CA Media/The Commercial Appeal, an E.W. Scripps company in Memphis, Tenn., today announced a distribution alliance that will deliver even more value to 485,000 households in the Memphis market.
Through the alliance, CA Media/The Commercial Appeal will combine its advertising inserts with Valassis' RedPlum™ Direct Mail Package, creating a single, more robust offering in the Memphis market. The RedPlum Direct Mail Package consists of individual, relevant offers from various businesses that are combined into a single package and delivered to consumers' mailboxes to help them make savvy buying decisions by providing them with savings and value. The familiar Have you Seen Me?® Missing Child photographs and information are featured on the back page. Beginning in May, the RedPlum Direct Mail Package will be delivered to about 77,500 home subscribers atop The Commercial Appeal and mailed by Valassis to about 407,700 non-subscriber households.
This alliance is the latest of successful collaborations Valassis has entered into with 34 newspapers across the United States, changing the way advertisers reach out to 16.5 million U.S. households. Advertisers benefit from the efficiency of the newspapers' delivery channel and the precision of Valassis targeting and reach via direct mail. Consumers benefit from advertising that is delivered by trusted, reliable sources – The Commercial Appeal and Valassis.
"We are building upon the success we have achieved through similar newspaper alliances in Denver, Dallas and the Bay area or San Francisco, where we have blended newspaper and mail distribution to provide greater reach for our clients and more value to consumers," said William Blackmer, Valassis Senior Vice President, Strategic Sourcing. "We are very pleased to continue building our relationship with The Commercial Appeal in this important market."
"The combined package will offer unparalleled value for consumers and will provide our advertising customers the ability to reach more households than ever before," said Joe Pepe, President and Publisher of CA Media/The Commercial Appeal. "Tuesday newspaper subscribers will now receive even more value with their newspaper because of the additional preprints that will be delivered with The Commercial Appeal."
The alliance will leverage Valassis' proprietary sub-ZIP code consumer targeting platform. This allows advertisers to maximize their response rates by delivering the right information to consumers. The Commercial Appeal's newspaper subscribers will receive their merged RedPlum Direct Mail Package on top of the Tuesday newspaper, ensuring high visibility for the advertising offers, while those who do not receive the newspaper will receive their RedPlum Direct Mail Package in their mailboxes on Tuesdays and Wednesdays. The package will be co-branded RedPlum and CA Media.
About Valassis
Valassis is one of the nation's leading media and marketing services companies, offering unparalleled reach and scale to more than 15,000 advertisers. Its RedPlum media portfolio delivers value on a weekly basis to over 100 million shoppers across a multi-media platform – in-home, in-store and in-motion. Through its interactive offering – redplum.com – consumers will find compelling national and local deals online. Headquartered in Livonia, Michigan with approximately 7,000 associates in 28 states and eight countries, Valassis is widely recognized for its associate and corporate citizenship programs, including its America's Looking for Its Missing Children® program. Valassis companies include Valassis Direct Mail, Inc., Valassis Canada, Promotion Watch, Valassis Relationship Marketing Systems, LLC and NCH Marketing Services, Inc. For more information, visit http://www.valassis.com or http://www.redplum.com. To learn about advertising opportunities with RedPlum, please call 1-800-437-0479.
About CA Media/The Commercial Appeal
CA Media is a diverse multimedia company owned by E.W. Scripps, which publishes The Commercial Appeal, a daily newspaper that has served the Greater Memphis area for more than 160 years. Other platforms include commercialappeal.com, midsouthmoms.com, internet marketing, specialty publications, and events.
Valassis Safe Harbor and Forward-Looking Statements
Certain statements found in this document constitute "forward-looking statements" within the meaning of the Private Securities Litigation Reform Act of 1995. Such forward-looking statements involve known and unknown risks and uncertainties and other factors which may cause our actual results, performance or achievements to be materially different from any future results, performance or achievements expressed or implied by such forward-looking statements. Such factors include, among others, the following: price competition from our existing competitors; new competitors in any of our businesses; a shift in client preference for different promotional materials, strategies or coupon delivery methods, including, without limitation, as a result of declines in newspaper circulation; an unforeseen increase in paper or postal costs; changes which affect the businesses of our clients and lead to reduced sales promotion spending, including, without limitation, a decrease of marketing budgets which are generally discretionary in nature and easier to reduce in the short-term than other expenses; our substantial indebtedness, and ability to refinance such indebtedness, if necessary, and our ability to incur additional indebtedness, may affect our financial health; the financial condition, including bankruptcies, of our clients, suppliers, senior secured credit facility lenders or other counterparties; our ability to comply with or obtain modifications or waivers of the financial covenants contained in our debt documents; certain covenants in our debt documents could adversely restrict our financial and operating flexibility; ongoing disruptions in the credit markets that make it difficult for companies to secure financing; fluctuations in the amount, timing, pages, weight and kinds of advertising pieces from period to period, due to a change in our clients' promotional needs, inventories and other factors; our failure to attract and retain qualified personnel may affect our business and results of operations; a rise in interest rates could increase our borrowing costs; we may be required to recognize additional impairment charges against goodwill and intangible assets in the future; court approval of the settlement agreement among the parties to the pending ADVO securities class action lawsuit; possible governmental regulation or litigation affecting aspects of our business; the credit and liquidity crisis in the financial markets could continue to affect our results of operations and financial condition; reductions of our credit ratings may have an adverse impact on our business; counterparties to our secured credit facility and interest rate swaps may not be able to fulfill their obligations due to disruptions in the global credit markets; uncertainty in the application and interpretation of applicable state sales tax laws may expose us to additional sales tax liability; and general economic conditions, whether nationally, internationally, or in the market areas in which we conduct our business, including the adverse impact of the ongoing economic downturn on the marketing expenditures and activities of our clients and prospective clients as well as our vendors, with whom we rely on to provide us with quality materials at the right prices and in a timely manner. These and other risks and uncertainties related to our business are described in greater detail in our filings with the United States Securities and Exchange Commission, including our reports on Forms 10-K and 10-Q and the foregoing information should be read in conjunction with these filings. We disclaim any intention or obligation to update or revise any forward-looking statements, whether as a result of new information, future events or otherwise.
Media Contact:
Mary Broaddus
Director, Investor Relations and Corporate Communications
734-591-7375
###