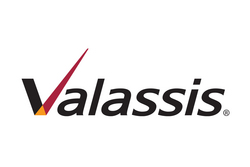 With consumers' strong focus on value and a greater reliance on research and planning, these upward trends point to a permanent change in the mindset of today's deal-seeking shopper.
Livonia, MI (Vocus) April 1, 2010
Valassis (NYSE: VCI), one of the nation's leading media and marketing services companies, announced today greater insight into consumer savings habits with coupons – what they are buying, where they are shopping and how the economy is defining a new "normal" when it comes to shopping behavior. Current economic conditions are leading 94% of those surveyed to use consumer package good (CPG) coupons at least once in the past year, and 77% with regularity. In fact, 30% said they used more coupons in 2009 than in the past, leading to $800 million more being saved with CPG coupons compared to the prior year. These findings were revealed as part of the 2010 NCH Coupon Facts Report recently released by NCH Marketing Services, Inc., a Valassis company.
The percentage of consumers planning their shopping lists with CPG coupons is up significantly during recessionary times. In 2009, 88% matched their shopping lists with coupons compared to 78% in 2007. Shopping behavior with coupons has changed and new habits will be maintained in the future even as consumers' personal economic situations improve, according to responses to four questions posed in the NCH Consumer Survey:

31% are more careful about remembering to bring coupons to the store – 74% expect this behavior to continue;
25% are clipping more coupons than before – 72% expect this habit to continue;
6% are clipping coupons, which they never did before – 58% expect to continue clipping coupons in the future; and;
3% have joined coupon clubs or attended meetings about coupons – 50% expect to be involved in such activities in the future.
"With consumers' strong focus on value and a greater reliance on research and planning, these upward trends point to a permanent change in the mindset of today's deal-seeking shopper," said Suzie Brown, Valassis Chief Marketing Officer. "Tomorrow's shopper will be just as savvy. The new findings also reinforce the fact that consumers won't part as easily with their hard-earned money without pairing it with a deal in print or digitally. Our RedPlum™ portfolio is well positioned to continue delivering the savings that consumers desire in a variety of ways – in the mail, newspaper, digitally and in-store."
Overall, CPG coupon redemption increased 23% in 2009 – the second highest year-over-year growth rate ever recorded. Redemptions continued to grow each quarter in 2009.
Redemption for grocery products increased by 25%, representing 2 billion coupons; and
Redemption of health and beauty care (HBC) products increased by 20%, representing 1.2 billion coupons.
Marketers issued more high-valued coupons in 2009, and 74% of them required the purchase of only one item to receive the discount. The average face value of a CPG coupon increased 6% in 2009 to $1.37. More specifically:
The average face value of a HBC coupon in 2009 increased to $1.82;
86% of HBC coupons issued in 2009 had face values of more than 75 cents;
The average face value of a grocery coupon in 2009 increased to $1.16; and
67% of grocery coupons issued in 2009 had face values greater than 75 cents.
Likewise, coupon distribution increased in record proportion in 2009 with 311 billion coupons in the marketplace, representing an 11% increase by CPG manufacturers. Grocery coupons accounted for 64% of the CPG coupons issued in 2009.
"As CPG marketers faced the pressure of maintaining sales and fending off private label competition in the midst of the worst recession since the Great Depression, they strategically increased their use of coupon promotions in 2009 across all major forms of coupon media," said Charlie Brown, NCH Vice President of Marketing.
CPG marketers continued to allocate the largest share of coupons to the cooperative free-standing insert (FSI) coupon booklet, accounting for 86% of CPG coupon distribution in 2009. While the Internet represented 1% of CPG coupon distribution in 2009 – up 50% from 2008 – the redemption share was nearly 10%.
"Internet coupon distribution remains a small portion of the total CPG coupon media market, but it is growing faster than any other medium," Charlie Brown said. "As redemption rates of online coupons increase as well, these trends indicate that CPG marketers are using the Internet more and more to reach consumers with coupons, and consumers, especially in current economic times, are responding at an increasing pace."
In 2009, redplum.com, a leading savings and lifestyle site, issued an estimated 194 million coupons. The RedPlum Network, with nearly 1,000 affiliate sites, is the fastest growing coupon network.
The full coupon facts report is available for free by registering at http://www.NCHResourceCenter.com. Other notable findings include:
Top 10 CPG Categories with Highest Growth in Coupon Distribution *
2009 Rank Category
1 Paper and plastic products
2 Packaged meat and seafood (refrigerated)
3 Candy and gum
4 Coffee
5 Yogurt
6 Light bulbs, electric goods and batteries
7 Breakfast foods (frozen)
8 Salty snacks
9 Laundry supplies
10 Pain relief medications (oral)
*Note: Six of the top 10 are food categories
Top 10 Categories in CPG Coupon Distribution
2009 Rank Category
1 Breakfast foods (shelf stable)
2 Oral hygiene
3 Pet food
4 Household cleaners
5 Vitamins and supplements
6 Paper and plastic products
7 Hair care
8 Candy and gum
9 Fresheners and deodorizers
10 Light bulbs, electric goods and batteries
Top 10 Retail Redeemers
2009 Rank Retailer
1 Wal-Mart
2 Kroger
3 Supervalu
4 Military commissaries
5 Publix
6 Ahold
7 Walgreens
8 Target
9 Meijer
10 Safeway
Note: All retail channels experienced redemption volume growth in 2009.
Redemption is specific to CPG coupons.
U.S. CPG Average Face Values Distributed by Category
2009 Category
$1.53 Household goods and general merchandise
$1.18 Beverages
$1.05 Frozen foods
$1.01 Dry grocery
$.87 Refrigerated foods
$1.16 Overall Grocery
$2.17 Over-the-counter and prescription medications
$1.61 Personal care and hygiene products
$1.82 Overall HBC
About Valassis
Valassis is one of the nation's leading media and marketing services companies, offering unparalleled reach and scale to more than 15,000 advertisers. Its RedPlum media portfolio delivers value on a weekly basis to over 100 million shoppers across a multi-media platform – in-home, in-store and in-motion. Through its interactive offering – redplum.com – consumers will find compelling national and local deals online. Headquartered in Livonia, Michigan with approximately 7,000 associates in 28 states and eight countries, Valassis is widely recognized for its associate and corporate citizenship programs, including its America's Looking for Its Missing Children® program. Valassis companies include Valassis Direct Mail, Inc., Valassis Canada, Promotion Watch, Valassis Relationship Marketing Systems, LLC and NCH Marketing Services, Inc. For more information, visit http://www.valassis.com or http://www.redplum.com. To learn about advertising opportunities with RedPlum, please call 1-800-437-0479.
Cautionary Statements Regarding Forward-looking Statements
Certain statements found in this document constitute "forward-looking statements" within the meaning of the Private Securities Litigation Reform Act of 1995. Such forward-looking statements involve known and unknown risks and uncertainties and other factors which may cause our actual results, performance or achievements to be materially different from any future results, performance or achievements expressed or implied by such forward-looking statements. Such factors include, among others, the following: price competition from our existing competitors; new competitors in any of our businesses; a shift in client preference for different promotional materials, strategies or coupon delivery methods, including, without limitation, as a result of declines in newspaper circulation; an unforeseen increase in paper or postal costs; changes which affect the businesses of our clients and lead to reduced sales promotion spending, including, without limitation, a decrease of marketing budgets which are generally discretionary in nature and easier to reduce in the short-term than other expenses; our substantial indebtedness, and ability to refinance such indebtedness, if necessary, and our ability to incur additional indebtedness, may affect our financial health; the financial condition, including bankruptcies, of our clients, suppliers, senior secured credit facility lenders or other counterparties; our ability to comply with or obtain modifications or waivers of the financial covenants contained in our debt documents; certain covenants in our debt documents could adversely restrict our financial and operating flexibility; ongoing disruptions in the credit markets that make it difficult for companies to secure financing; fluctuations in the amount, timing, pages, weight and kinds of advertising pieces from period to period, due to a change in our clients' promotional needs, inventories and other factors; our failure to attract and retain qualified personnel may affect our business and results of operations; a rise in interest rates could increase our borrowing costs; we may be required to recognize additional impairment charges against goodwill and intangible assets in the future; court approval of the settlement agreement among the parties to the pending ADVO securities class action lawsuit; possible governmental regulation or litigation affecting aspects of our business; the credit and liquidity crisis in the financial markets could continue to affect our results of operations and financial condition; uncertainty in the application and interpretation of applicable state sales tax laws may expose us to additional sales tax liability; and general economic conditions, whether nationally, internationally, or in the market areas in which we conduct our business, including the adverse impact of the ongoing economic downturn on the marketing expenditures and activities of our clients and prospective clients as well as our vendors, with whom we rely on to provide us with quality materials at the right prices and in a timely manner. These and other risks and uncertainties related to our business are described in greater detail in our filings with the United States Securities and Exchange Commission, including our reports on Forms 10-K and 10-Q and the foregoing information should be read in conjunction with these filings. We disclaim any intention or obligation to update or revise any forward-looking statements, whether as a result of new information, future events or otherwise.
Media Contact:
Mary Broaddus
Director, Investor Relations and Corporate Communications
734-591-7375
broaddusm(at)valassis(dot)com
Annie Perkins
PAN Communications
978 474-1900 office
978 886-4318 cell
aperkins(at)pancomm(dot)com
###