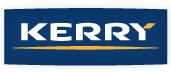 The entire installation process took under three months
Fairfield, NJ (PRWEB) August 21, 2012
Valdata Systems, the renowned Chemical Management System provider, announced today that the Kerry Ingredients plant in Clark, NJ has upgraded to the most recent version of its Manufacturing Execution System.
Kerry Ingredients is a leader in ingredient and flavor manufacturing with facilities in 23 countries. Kerry's Clark, NJ location serves as a flavor manufacturing facility.
Prior to the upgrade, the Clark facility utilized Valdata's Dispense Master system in its preweigh operations. Dispense Master was a precursor to Valdata's current CMS Manufacturing Execution System. After using Dispense Master successfully for twelve years, Kerry decided to make the move to the current CMS Manufacturing module. The version installed by Kerry was released in early summer of this year and includes significant advantages over Dispense Master including better management reporting and the implementation of extensive food maintenance features designed to assist with paperless HAACP. The current version of the CMS Manufacturing Execution module also includes integration with Fricke automated dispensing equipment.
According to Tom Winter, President of Valdata Systems, the entire upgrade process was completed in under three months including training and implementation.
About Valdata Systems
Headquartered in Fairfield, NJ, Valdata Systems is a premier provider of Chemical Management solutions specifically targeting the Pharmaceutical, Flavor & Fragrance, Nutraceutical and Chemical Manufacturing industries.
For more information on Chemical Management Systems, Inventory Control Systems, Recipe Manager and other products provided by Valdata Systems please visit: http://www.valdatasystems.com