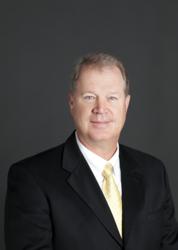 "Given Valencia Group's desire to grow the collection, Scott's expertise in development and construction came as a natural choice for us." says Doyle Graham Jr., President of Valencia Group
Houston, Texas (PRWEB) December 20, 2012
Scott Williams brings more than 25 years of experience in the fields of real estate, hospitality, entertainment and construction to his new role of Executive Vice President of Development for the Valencia Group. In 2013, the award winning, Texas-based hospitality company is slated to debut two new properties: Hotel Sorella Country Club Plaza in Kansas City, MO and Lone Star Court at The Domain in Austin, TX. A 21st Century reinterpretation of the nostalgic court concept, the Austin location of Lone Star Court will act as the flagship of a new brand, while the Hotel Sorella Country Club Plaza serves as the first expansion of the Sorella brand, which first launched with the acclaimed Hotel Sorella CITYCENTRE in Houston, TX.
In his new role, Williams directs all development, entitlement and construction activities for Valencia Group, drawing on design, contract negotiation and management skills, plus a proven history with The Walt Disney Company, Castle & Cooke and Texas A&M University. He has worked both in the United States and abroad on hospitality/hotel, commercial, residential, industrial, entertainment and aviation projects ranging from $1-million to more than $300-million in value.
While Williams was employed by The Walt Disney Company, he directly managed work exceeding $2-billion in value, including landmark installations such as Disney's Animal Kingdom, Blizzard Beach Water Park and Disney-MGM Studios. Prior to that, he served as the Vice President of Development for Castle & Cooke, where he directed real estate development activities on the West Coast.
According to Valencia Group President Doyle Graham Jr., "Given Valencia Group's desire to grow the collection, Scott's expertise in development and construction came as a natural choice for us. With his talent in the hospitality industry and leadership skills, we know we can expect to see great things from him. He is highly skilled at both hands-on design as well as overarching project management."
Williams holds a Bachelor of Science degree in Landscape Architecture from Texas A&M University and has completed a post-graduate certificate program in contract management from The University of California – Irvine. He is a member of the Urban Land Institute, Association of University Real Estate Officials and The Association of General Contractors.
About Valencia Group
Houston-based Valencia Group provides management, development, branding and repositioning services for independent, full-service boutique hotels owned by the company, in addition to third parties. Recognized both nationally and internationally for their exceptional service and style, Valencia Group hotels fuse a crisp, globally-inspired modern design aesthetic with warm Mediterranean influences. Valencia Group continues to forge a niche with anchor hotels in mixed-use environments where the right balance of residential, restaurant, retail and office coalesce to create full-spectrum accretive value in sought after urban settings. Signature properties such as Hotel Valencia Santana Row in San Jose, CA, Hotel Sorella CITYCENTRE in Houston, TX and Hotel Valencia Riverwalk in San Antonio, TX have become destinations and gathering places within their respective communities, some further benefitting from and enriching their location within the cultural heart of a city. 2013 marks a year of substantial growth for the company with the second Sorella - Hotel Sorella Country Club Plaza – slated for a fall opening in Kansas City, MO and the launch of a new concept: Lone Star Court. A 21st Century reinterpretation of the nostalgic motor court. Lone Star Court will premier in early 2013 with an Austin flagship in The Domain. For more information, please visit http://www.valenciagroup.com.