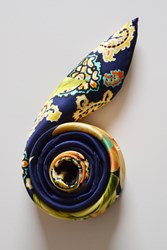 We introduce some items, such as silk scarves, silk pajamas or the pillowcases, to our gentlemen who are looking for the special gifts for their couples.
Miami, FL (PRWEB) February 12, 2014
Lilysilk.com is a leading online store for silk bedding wares, committed to developing high quality and affordable silk sheets, scarves and nightwear for its customers. Today, the company proudly introduces its delicately designed silk scarves with gorgeous patterns to customers as special gifts on Valentin's Day.
Shopping luxurious silk bedding wares on the net has become very popular on the past few years, because it is so convenient for those who have no time to wander in shopping malls. Customers will never feel worried about shopping at Lilysilk.com, because the company provides 45-day no-risk money-back return policy, which allows goods to be shipped back only if they are not used or washed, and in their original package. What's more, the company promises that all their products are made from premium quality mulberry silk. Exquisite designs, refined craftmanship, delicate tailoring, are big features of their products.
Mike Lee, CEO of Lilysilk Bedding Store, says, "Valentine's Day should be different and romantic for women. Homemade cards, heartfelt desserts, love letters, Valentine's verse, or taking a trip are good choices for couples to make. Of course, the surprising gifts are much more wonderful....We introduce some items, such as silk scarves, silk pajamas or the pillowcases, to our gentlemen who are looking for the special gifts for their couples. All these items are well manufactured from 100% pure mulberry silk fabrics. I bet ladies will be pleased when they receive silk presents."
According to Mike Lee, silk pillowcases and pajamas are also best gift choices for beloved ones. All these items on their website are not expensive, but exquisite. More information about Lilysilk bedding store and its promotion can be found at: http://www.lilysilk.com/