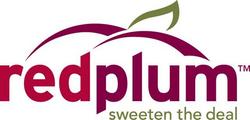 Redplum.com offers free printable Valentine coupons for the little things in life.
Livonia, Mich. (Vocus) February 12, 2010
RedPlum.com, a leading provider of deals and savings on brands consumers want most, is giving away free printable Valentine gifts, in the form of coupons, for love. If you're like most Americans, you haven't yet gotten around to picking up a present for your Valentine. But last-minute gifts tend to mean rush delivery charges and inflated prices. Visitors to http://www.redplum.com can find free printable coupons to clip and give for some of the best things in life -- unchallenged movie choice, ice cream for dinner, an uninterrupted bubble bath. These big, meaning low- or no-cost, printable Valentine gifts are perfect to give to all the folks on your list -- spouses, moms, teachers and more -- and coupons designed for kids to clip, too. These free, printable Valentine gift IOUs can be downloaded at http://bit.ly/dfMtiH
Sample coupons include:

For Your Significant Other: one load of laundry, one "your choice" movie night.
For Mom & Dad from the Kids: one morning off from making breakfast, a list of 5 things you taught me that make my life better.
For the Kids: one night of ice cream for dinner, two one-hour bedtime extensions.
For Caregivers and Teachers: one day of classroom help, one pass for pet care.
For the Grandparents from the Kids: one mini photo album of what you mean to me, two servings of my favorite snack for us to share.
Be sure to share the free love by:
Printing a set of the coupons to give to your Valentines;
Sending the link to your friends and family; and
Sharing the link on Twitter & Facebook.
While you're there, check out our other Valentine savings ideas including 10 creative Valentine gifts under $30 and coupon codes for flowers, candy and more.
About RedPlum
RedPlum brings consumers relevant offers and good deals on the brands they want most to best stretch their budgets. We deliver deals on a weekly basis to over 100 million shoppers in the mailbox, in the newspaper, in-store and online. At redplum.com, you will find one of the largest collections of printable coupons, coupon codes and savings tips along with the best deals and the sweetest coupons plus trends, tips and inside information on what to wear, buy and do right now. RedPlum is the consumer brand of Valassis, a Michigan-based company that has been delivering savings and value for nearly 40 years. Building upon our wish to help American families, we empower the public to take part in the effort to help safely recover missing children through our America's Looking For Its Missing Children® program, which appears on our RedPlum products. For more information, visit http://www.redplum.com . To learn about advertising opportunities with RedPlum, please call 1-800-437-0479.
Media Contact:
Mary Broaddus
Director, Investor Relations and Corporate Communications
734-591-7375
broaddusm(at)valassis(dot)com
###