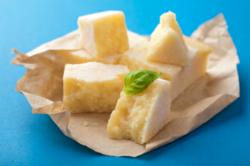 Not all supermarkets, grocery stores and warehouse food clubs provide specialty varieties for discount prices.
Hartford, Connecticut (PRWEB) February 10, 2013
Flowers and chocolates remain some of the most in demand gifts for the Valentine's Day holiday. For a person searching for something more than candy, new discounts are now available online at the eCheese website. New Valentine's Day baskets discounts are now offered to consumers searching for an alternative gift for the holiday. These price drops are applicable to over 100 baskets that are offered by this company online at http://echeese.net/5432-Cheese_Gifts.html.
The specialty cheese industry includes products that are produced in the United States and foreign countries by expert cheese makers. Not all supermarkets, grocery stores and warehouse food clubs provide specialty varieties for discount prices.
The baskets and other combinations of cheeses now offered to the public online include multiple varieties from different parts of the world. This large eCheese Co. inventory can be browsed easily online.
Aged cheeses are considered a delicacy in many parts of the world compared with many domestic cheeses that are produced and marketed after a short period of time. Countries like Netherlands, France, Germany and Italy represent manufacturers able to age cheese for years at a time before sale to the public.
Part of the price that cheese lovers pay for includes the waiting period used to age these cheeses. The new discounts found on the company website for baskets and accessories includes a range of varieties to help consumers find the right product at the right price.
Aside from the new baskets marked down for the holiday, cheese assortments are now packaged to provide consumers with more variety when selecting orders. The combination of domestic and import products help provide the right amount in sample quantities to help unsure buyers try out different qualities of cheese. These assortments are offered as one way to sample more than one type of cheese without purchasing larger amounts.
The price discounts now in effect are scheduled to conclude after the holiday is over. Future discounts are expected to be announced by this company for the upcoming holidays and spring and summer months. A person searching for a gift could take advantage of the current low prices instead of waiting for the next series of discounts online.
About eCheese Co.
The eCheese Co. sells thousands of specialty cheese products that are offered for discount prices on the Internet. This company combines hundreds of manufacturers into one online resource to make it easy for consumers to find quality products. Through expedited shipping and sale programs, this company offers a way for consumers to receive name brand cheeses without the traditional wait from some companies. The eCheese Co. provides customer support from its website to help all consumers searching for a gift or personal purchase online.