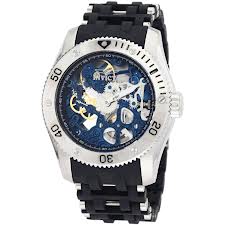 The lineup of inventory that is now discounted online includes one of the largest selections currently offered online.
Houston, TX (PRWEB) February 04, 2013
More than 4.1 billion dollars are spent during the holiday season in the U.S. and a large percentage of this amount is jewelry like watches. The Watches Shop Co. is now discounting its pricing for Valentine's Day deals online. The complete inventory of watches including Timex, Ingersoll, Invicta, Citizen, Seiko and Stuhrling are included in these only-only discounts now available at http://watchesshop.org/8224-Save_up_to_80.html.
Classic and modern timepieces each offer different styling to men and women who prefer to wear wrist watches. The decorative nature of these modern units provides a dual use for wearers apart from telling time.
Modern watches are able to provide data such as weather, compass directions, humidity and heart rate in select models. The lineup of inventory that is now discounted online includes one of the largest selections currently offered online.
Ladies watches provide different styles and colors of bands to suit the fashion sense of those planning on wearing these decorative wristwatches. A common trend by modern watchmakers is to include more than one band. Average bands now come with black, beige or silver colors and the stylistic choices can include more color options. The use of diamonds, gems and other materials is also commonplace in the consumer watch market. These editions represent the types of watches now found for sale in the Watches Shop company inventory.
Aside from the new Valentine's Day price drops for watches, the accessories that are now online include special pricing. The inventory of batteries, bands, tools and other equipment that is helpful in maintaining watch functionality is now offered. The complete company inventory is now designed to help buyers find all the necessary supplies for men, women and children at discounted prices online.
The standard discounts apart from holiday specials range from 30 to 80 percent off the list price. This website remains one of the options that buyers have available for use when searching for the best deals.
About Watches Shop Co.
The Watches Shop Co. is a discount supplier to the public for a variety of classic, sport and decorative timepieces online. Styles from foreign and domestic companies are represented in the company inventory in an effort to provide one of the biggest resources that can be used online. Through discount buying strategies, this company is able to buy in bulk quantities to help reduce the prices that consumers pay. The Watches Shop Co. offers easy online ordering and hassle-free returns if merchandise is not as expected or implied. With same day shipments, customers ordering from this company receive expedited shipping for no additional cost.