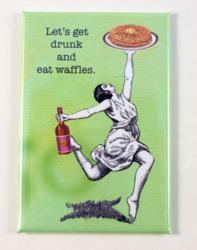 San Francisco, CA (Vocus/PRWEB) February 06, 2011
Responding to San Francisco's tastes for unique Valentine's gifts and in purchasing socially and environmentally responsible items, Urban Bazaar, a Fair Trade gift shop in San Francisco will host "Love Your Local Artist: A Valentine's Day Gallery Party to Honor Local Artists" from 7 to 10pm on Friday February 11th at their shop in the Inner Sunset, about a block from Golden Gate Park.
The idea is for people to give a little love to their friendly neighborhood artist when shopping for their Valentines. Shoppers will mingle with some of the local Bay Area artists and craftspeople who showcase their work at Urban Bazaar at the Valentine's party.
Urban Bazaar will serve free drinks from InnerFog Wine Bar, coffee from the Bicycle Coffee Co., appetizers from Rosamunde Sausage Grill, and sweets from Sweets La Petite. Shoppers will also make handcrafted valentines with Samantha Barsky of Note.ify.
The Fair Trade San Francisco gift shop sells items that are not only lovingly handmade, but also support the environment and livelihoods of artisans in the community and around the world. These unique items include:

Framed butterflies (from eco-friendly butterfly farms and locally made by San Francisco artist Kevin Clarke)
Fair Trade & locally made unique jewelry pieces
Fair Trade chocolate from Divine Chocolate, "Heavenly Chocolate with a Heart"- like white chocolate with strawberries or dark chocolate with raspberries—yum!
Sweet soaps from Rubber Ducky Soap Co. (locally made)
Herbal pedicure kits from AngelMade Eco-Spa (locally made)
Salt soaks from Roman Ruby Botanicals (locally made)
A live plant arrangement (instead of cut flowers that will die in a week) made from salvaged and re-purposed materials and beautiful succulent cuttings
Alpaca wool arm warmers and gloves—extra soft in beautiful colors
Vibrant scarves from Nepal and India
"We also offer a unique and eco-friendly tree free paper journal," said Brandi Chalker, co-founder of Urban Bazaar. "They are Fair Trade from India and are perfect for writing your sweetie love letters."
While many flock to shopping malls and department stores this Valentines Day, San Francisco gift shop Urban Bazaar offers original gifts that are as unique as they are socially-conscious.
For more information, come by Urban Bazaar at 1371 9th Avenue in San Francisco, call them at (415) 742-8311, or visit their website at http://www.UrbanBazaarSF.com.
About Urban Bazaar
Urban Bazaar, open since July 2010, is an independent San Francisco gift shop specializing in Fair Trade and locally handmade gifts. Their mission is to provide customers with creative, high quality, handcrafted goods that are affordable, eye catching, ethically sourced, and eco-friendly. Located at 1371 9th Ave (between Judah and Irving Streets), hours are Tuesday-Saturday 11-7pm and Sunday 9:30-5pm.
# # #