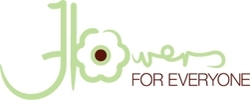 We've been getting numerous requests for black roses and beheaded roses for people to send to their ex'es
Sydney (PRWEB) January 17, 2008
Are Aussies getting vindictive? As flower sales go through the roof in the lead up to Valentine's Day it seems the trend towards revenge giving is on the rise.
"We've been getting numerous requests for black roses and beheaded roses for people to send to their ex'es," said Ryan Primrose of Flowers For Everyone, a leading Australian online and bricks & mortar florist. "Not exactly in the spirit of St. Valentine."
Or is it? The Valentine legend has links to Christian martyrs and rather blood-thirsty Roman folklore. In addition, the 14th century English author of the raunchy and controversial ''The Wife of Bath'', Geoffrey Chaucer, is credited with writing the very first Valentine's Day love poem. So perhaps, given the idea of love as a battlefield, bitter lovers sending headless roses isn't such a mismatch.
But it is not just lovers buying roses on Valentine's Day. Mr Primrose says there is also a growing lonely hearts trend – people sending Valentines Day roses to themselves. "It's not uncommon for people to send themselves roses at work just so they don't feel left out. It brings them joy on Valentine's Day, even if they are single."
This year, Australians will buy nearly five million stems to send to their loved (and hated) ones on St Valentine's Day, with the majority of those being roses. That's one tonne of flowers by weight.
"We expect 92 percent of our flower sales to be roses," said Mr Primrose, "And this year we will have double the number of staff working round the clock on 13 Feb to get the orders out."
He says the only day of the year that comes close to St Valentine's Day for flower sales is Mother's Day. "Mothers Day flowers are always a popular gift," he said.
For customers still resistant to online shopping, Flowers For Everyone are running a storewide promotion. Visitors to a Flowers For Everyone shop can win a romantic weekend away for two people in the Hunter Valley at Pooles Rock Winery. How to enter details are available in stores and you can find the nearest locations on the Flowers For Everyone website.
Valentine's Day Folklore: did you know…

There may have been more than one St Valentine? At least three men named Valentine have been acknowledged by the early Christian Church.
Historians know nothing of the "real" St Valentine's life.
Valentine's Day may have been an attempt by the Church to replace an earlier pagan ritual: in ancient Rome, February 14 was a holiday to honour Juno, the queen of the Roman gods and goddesses. She is also the goddess of women and marriage. On February 14, girls would write their names on a piece of paper and seal them in a jar. The following day, February 15, the Feast of Lupercalia began. A young man would draw a name out of the jar and the two young people would be partnered up during the two-week long Feast. Sometimes the children could be paired for up to a year – till the next Feast – fall in love and be married.
One possible "St Valentine" lived in the time of Roman Emperor Claudius the Cruel who outlawed marriage in an attempt to increase the quality of soldiers recruited into the army. (He believed married men did not make good soldiers). A priest called Valentine married young men and women in secret and was killed by the Emperor after Claudius discovered his activities.
In more modern times, until Geoffrey Chaucer took up the idea of "romantic love" Valentine's Day was not promoted as a day for lovers.
For more information about Valentines day flowers contact: Ryan Primrose, 02 9888 3878.
Media enquiries to: marketing@flowersforeveryone.com.au
###