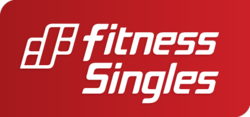 With Valentine's Day just around the corner, it's perfect timing to announce that we've hit a new record of members
(PRWEB) February 11, 2013
Fitness Singles, the world's largest fitness focused dating site catering to health conscious, active singles, has announced that it now has two million registered members. The number further enhances its status as the leader among boutique dating web sites and the number one place where active singles go to meet.
"With Valentine's Day just around the corner, it's perfect timing to announce that we've hit a new record of members," said Christopher Mattioli, President of Fitness Singles. "We usually see a jump in membership around this time of year and this time, it's helping us achieve another milestone in our growth."
February is also a time when many fitness focused people are looking forward to spring and engaging in their favorite hobbies.
"Our subscribers are looking for people who share their exercise and fitness passion – someone who wants do similar activities, whether that's working out, hiking, running or any other physical activity," Mattioli explained. "Finding a new exercise partner or 'significant other' can be an incentive to start a new fitness routine by spring and have new activities planned for warmer weather."
Mattioli says that couples that exercise together have stronger relationships because they have a shared goal of staying fit, in addition to engaging activities that are fun and invigorating. It also helps encourage each other to achieve goals, he noted, and is a refreshing break from typical dinner-and-a-movie dating activities.
For people who are married or already in a relationship, physical activity is a great joint activity that promotes physical health and mental well-being. Couples that exercise or do other physical activity together are making quality time for each other and providing incentives to maintain a healthy weight.
Fitness Singles was founded in 2003 and quickly established itself as the leading place for active singles to meet. As fitness becomes more important to a growing number of people, the company is optimistic about continued growth in the coming years.
"We're proud of our success stories and I'm personally happy for the many couples that were brought together because of our web site," said Mattioli. "We're looking forward to a great year in 2013, not just for us, but for the people that meet each other on Fitness Singles."