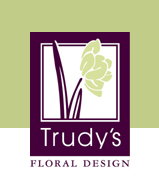 Seattle, WA (PRWEB) February 08, 2012
Valentine's Day is fast approaching and one thing sets a successful Valentine's Day apart from the bad ones – Planning. Many individuals can recall a bad Valentine's Day experience and typically an insincere, last minute gift is to blame. "The worst Valentine's Day I ever had, my boyfriend got me a last minute, cheap chocolate and a bouquet of carnations from the grocery store" says a Seattle area resident. She adds that she and her boyfriend broke up shortly after that. Seattle florist, Trudy's Floral Design, has extensive experience providing people in the Puget Sound area with memorable gift ideas and floral arrangements.
Listen and Take Notes
Most gift givers find themselves in a bind, because they get to the day before Valentine's Day and don't have any gift ideas. The secret from to a successful Valentine's Day flower arrangement is listening and considering past, shared experiences. If the partner comments on some flower during everyday conversation, take note of it. A bouquet of their favorite calla lilies will go much further than a random bouquet from the local grocery store on the way home. If that never comes up in conversation, perhaps look to a fun, shared memory. For example, if you went on a tropical vacation recently, consider having a florist create a bouquet that includes some bird of paradise flowers (common to Hawaii and other Pacific islands). This will show that you genuinely care and are a thoughtful partner.
Plan Ahead For the Outing
February 14th is usually marked by a full parking lot at the local Italian food chain. Many people are caught off guard by the holiday and in a rush, just go through the motions making Valentine's Day a bad experience. By starting early to reserve a favorite restaurant or seat at an event that you both will enjoy, goes a long way. Most unique restaurants fill up quickly on Valentine's Day, so it is a good idea to call in advance to reserve a table. Many fine Seattle restaurants offer online reservations as well.
Do Something Unique
Dinner and a movie is a good date for many weekends, but Valentine's Day is about creating a fun and memorable experience. Again, listening to what is preferred in advance is a great way to find what fun activities will be appreciated. This usually means doing something that will be a fun escape from everyday life or a reliving of past memories. A good "escape" idea would be to book a nice hotel in the city with a dinner reservation at a romantic or fun restaurant. For that added touch have a flower delivery to the hotel room while you are away. Another fun idea is to reenact your first date. To go the extra mile, create a playlist with the music you both enjoyed from when you first met. It will be the attention to details, from the music, the choice of dinner, to the flower bouquet - that will make all the difference.
About Trudy's Floral Design
Offering the freshest, most unusual flowers, many of them grown in Trudy's own garden delivered directly to you. Raised and educated in Switzerland, Trudy brings a true European flair to all of her creations.
Order early and have your gift delivered on February 13th for an early surprise so it can be enjoyed for the entire week.
###