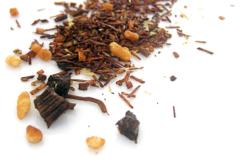 to be strong or healthy
(PRWEB) February 01, 2011
Beverly Hills, CA (PRWEB) February 1, 2011 -- Most people in some point in their lives have dealt with sleeplessness and know what a nightmare it can be. California Tea House, an online tea company, has specifically designed a sleepytime tea tailored to promote a peaceful slumber with a powerful and historic herb: the valerian root.
As caffeine is to morning, valerian is to evening. Valerian root has been well documented for centuries to treat anxiety and insomnia.
Valerian has been used as a medicinal herb dating as far back to ancient Greece and Rome. Ancient Greeks used the herbal plant for a variety of medical disorders ranging from liver problems, digestive ailments, and urinary tract disorders to nausea and insomnia. It is also known to ease menstrual and stomach cramps.
The great historian Hippocrates described its properties as a natural sedative in his writings as early as the year 440 BC. Roman physicist Galen from the 2nd Century AD, prescribed valerian as a remedy for insomnia. Dioscorides, a Greek physician from the 1st Century AD, would prescribe various parts of the valerian plant for epilepsy, insomnia, nervousness, stomach and digestive problems, liver ailments, nausea, and urinary tract infections. Even today, the National Sleep Foundation also recognizes valerian as an alternative sleeping aid.
Valerian has a mild calming effect that does not usually result in sleepiness the next day nor does it give the heavy-headed feeling in the morning. As a sleep aid, valerian seems to be most effective for people who have trouble falling asleep and who consider themselves to be poor sleepers. It also has had positive results for those who wake up during the night. Some studies show that valerian may provide quick relief for poor sleep. But it may take 2 to 4 weeks of daily use to bring improved sleep for people with serious insomnia.
Valerian is native to Europe, South Africa, and parts of Asia and later made its way to North America. Valerian is a long-lasting flowering plant with sweet-smelling pink or white flowers. The name Valerian means "to be strong or healthy" in Latin. The volatile oils in valerian are extremely pungent, somewhat like aged cheese.
California Tea House has spruced its Bedtime Chai with delectable ingredients, including soothing South African organic honeybush herbal tea, to make valerian delicious and enjoyable to sip before bedtime.
Bedtime Chai contains organic valerian root, organic honeybush, chamomile blossoms (another sleeping aid and stress relieving plant), organic vanilla pieces, cinnamon, toasted rice bits, whole cloves and nutmeg. It is best to first boil water, let it settle then pour into the teapot so as to not disturb the lighter oils of the valerian root.
Finally a bedtime tea that can deliver what it promises. Add a hot cup of Bedtime Chai to the nighttime regiment and once again sleep like a baby.
###