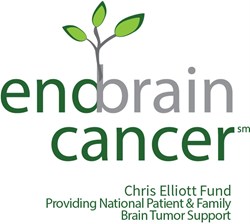 We hope to end brain cancer through education awareness, advocacy and support. We are here for people like Valerie Harper and everyone in between.
Seattle, WA (PRWEB) March 14, 2013
The Chris Elliott Fund (CEF), a Seattle-based brain cancer and brain tumor patient advocacy organization, released a statement on Valerie Harper's announcement of her fight against brain cancer.
On Wednesday March 12th, Valerie Harper announced her diagnosis of a terminal form of brain cancer: leptomeningeal carcinomatosis. Leptomeningeal carcinomatosis is a complication of cancer and occurs in approximately 5% of patients with cancer. Valerie's doctors have given a terminal diagnosis of as little as 3 months and despite all Valerie Harper remains hopeful and positive.
CEF applauds Valerie courageousness and willingness to come out publicly on this disease as she stated "I don't think of dying, I think of being here NOW" in an interview with People Magazine. Valerie Harper also has goals to bring attention to this disease, as she stated "I was stunned, and the next minute I thought, 'this could draw more attention to cancer research.' I think there is an opportunity to help people.'"
The Chris Elliott Fund is a patient advocacy organization providing services specifically for patients with brain cancer and brain tumors. CEFs mission is to provide immediate access to specialized, advanced brain tumor treatment to patients like Valerie. CEF is able to provide this service through 11 years of experience and involvement in the medical community, a large board of medical advisors and extended network of experts. Two of those experts are Dr. Santosh Kesari of UCSD, and Dr. Henry S. Freidman, who are members of CEF's medical advisory board and have both offered insight onto Valerie's type of diagnosis.
Dr. Santosh Kesari, has research and a clinical interest in Valerie's unique form of cancer, and says that "with the right careful neurological evaluation and review, some patients can improve and even survive much longer, including a few years--with personalized treatments." Dr. Kesari's young patient Sasha Lee-Hockey, who has the same cancer as Valerie Harper, offers words of hope: "they told Valerie she only had a few months to live. They told me the same, but look where I am now, 12 months later" said Lee-Hockey in an interview with Inside Edition (video can be found here). A discussion on this unique cancer and Dr. Kesari's insight on the prognosis can be found here.
Dr. Friedman deputy director of The Preston Robert Tisch Brain Tumor Center at Duke University, also a CEF Medical Advisory Board Member, offers his expertise on the subject in an interview with Web MD.
This Chris Elliott Fund encourages those to immediately get in touch with experts like CEF or other NCI designated facilities, seek second or third opinions, and recommend getting genetic testing done on your brain tumor or cancer if possible. Dellann Elliott, Founder and President of the Chris Elliott Fund comments on Valerie's public fight, "we at CEF are here to offer hope and guidance in whatever stage of brain cancer, whether that be first diagnosis or finding the right treatment, assistance with doctor's visits or help in finding the right facility. We hope to guide patients through their decision. And like Valerie Harper we hope to draw attention and end this disease through providing immediate access to advanced treatment, growing awareness of this disease, patient advocacy, and offering support. We offer educational opportunities every month, continually release information on current news and clinical trials in the field, and bring together the community through educational conferences. We hope to end brain cancer through education awareness, advocacy and support. We are here for people like Valerie Harper and everyone in between."
For more information on the Chris Elliott Fund and how they can help you if you have been diagnosed with a brain tumor or brain cancer, and how to help CEF in their mission please visit http://www.chriselliottfund.org, email wecare(at)endbraincancer(dot)com or call our patient care hotline at 1-800-574-5703.
About Chris Elliott Fund
The Chris Elliott Fund (CEF) is a patient advocacy organization and national 501(c)(3) non-profit with corporate offices in Seattle, Washington, with goals to end brain cancer through education, advocacy, awareness and support. Established in 2002, CEF has grown to provide support nationally for brain cancer and brain tumor patients seeking guidance, advice, and assistance to demystify finding the absolute best course of treatment for their brain cancer or brain tumor. . The organization and its advocates, on average, serve 500-800 patients and caregivers per month, free of charge. If we can help, please contact us at WeCare(at)EndBrainCancer(dot)com and visit our website.